With less than 40 days until the government presents its second budget, Treasurer Jim Chalmers has unveiled eight crucial priorities, highlighting the "complicated environment" in which the budget is being prepared.
In an opinion piece, published by The Australian, Dr Chalmers stated that while new data from the Australian Bureau of Statistics showed that retail sales had dropped around 2 per cent since November and that inflation had continued to moderate, the latter, he said, "remains unacceptably high".
Internationally, he noted, central banks and authorities are dealing with uncertainty coming from market turbulence. But despite Australia's strong position, he warned, the country would not remain completely immune from this volatility.
"We're monitoring all these indicators closely as we enter the final stretch of budget preparations for May," the Treasurer said.
"While it's unusual to have two budgets in one year, this is both necessary and deliberate.
"Our October budget was an important opportunity to fund election commitments, align our strategy with the economic conditions we inherited, and lay foundations of restraint and responsibility," Dr Chalmers said.
Ultimately, the Treasurer assessed, while "a lot has changed" since October, "a lot has stayed the same".
Among the similarities are the continuous changes the local economy faces from global issues and higher interest rates, as well as long-term structural pressure on the budget including interest costs, NDIS, aged care, health, and defence.
"All of this means common threads tie the strategy of the last budget to the next one: striking the right balance of near-term and longer-term priorities; delivering the best combination of relief, repair, and restraint; and putting a premium on the quality of spending not just the quantity," the Treasurer said.
But the changes that have occurred since October, he said, would impact how the government sees and frames what it delivers in May.
"Events of recent weeks show that we now have more volatility in the global financial system, brought on by sharp and synchronised rate rises around the world," Dr Chalmers said.
"Coordinated action by central banks and other authorities has already helped ease some concerns in global funding markets, but all remain vigilant to new developments — and so do we," he continued.
Last week, the Treasurer convened the Council of Financial Regulators to discuss the global situation, and while the message he received was that local banks were well-capitalised, well-regulated, and well-placed, "we can't hope to be completely unaffected by global financial frictions".
"In these conditions, we'll need this budget to strike a series of difficult balances," he said.
As such, among the government's eight priorities for May are responsible cost-of-living relief; engaging the supply-side growth drivers; funding national security priorities, including AUKUS; the care economy and improving essential services; women's economic participation; place-based initiatives to address entrenched disadvantage; cleaning up unfunded programs; and restraint and responsibility across the board.
"This is the best way to manage uncertainty abroad, pressures at home, and maximise our opportunities in the years ahead."
Dr Chalmers' comments come amid a shift in thinking among economists regarding the Reserve Bank's upcoming rate decision.
Late last week, the CBA joined a number of its banking peers in projecting a pause to the RBA's aggressive tightening cycle.
"In what we believe is a very close call, we now expect the RBA to leave the cash rate on hold at 3.6 per cent at the April board meeting," CBA said following the release of monthly consumer price data which showed that annualised inflation fell for the second consecutive month to 6.8 per cent in February.
CBA now joins Westpac, AMP, HSBC, and ING in projecting a cash rate hold on Tuesday.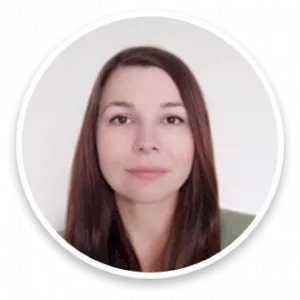 Maja's career in journalism spans well over a decade across finance, business and politics. Now an experienced editor and reporter across all elements of the financial services sector, prior to joining Momentum Media, Maja reported for several established news outlets in Southeast Europe, scrutinising key processes in post-conflict societies.