Jim Chalmers is due to deliver a "family-friendly" budget this Tuesday evening, one that recognises both the pressures that global events have inflicted on the economy, and kitchen table issues.
"It will be a responsible budget," Treasurer Chalmers confirmed on ABC News over the weekend while doing his final pre-budget media rounds. 
"It will be solid, sensible, and suited to the times, because when you've got all of this uncertainty around the world, the best possible response is a responsible budget at home, and that's what this will be," the Treasurer continued.
The primary influence on the budget is inflation, the Treasurer reiterated, after labelling this year's substantial lift in prices "public enemy number one".
As such, the budget's two key missions will be getting wages moving again and keeping inflation moderate over time. 
"You do that by making sure your cost-of-living relief is responsible and that your investments in the economy don't push up inflation. And those are key elements of our strategy," Mr Chalmers said.
What to expect from the budget
Labor's October budget is expected to be a true 'mini-budget', according to pundits, one that allows the new Labor government to set its priorities and deliver on commitments it made during the election campaign.
According to Paul Bloxham, HSBC's chief economist, "the room to manoeuvre is limited".
"Although the budget bottom line is better than was expected in the March 2022 budget, the outlook is far more challenged, particularly by rising interest rates and slowing growth," Mr Bloxham said.
"Although tax reform or reform to some of the larger spending measures ought to be on the agenda, we do not expect a broad-based reform agenda to be announced," he noted.
"We see the government delivering on its election commitments, including spending on child care and low-income households, but generally taking a cautious approach."
Indeed, so far the major items on Labor's budget agenda include $33 billion in extra funding for pensions and payments; extra funds for the NDIS, aged care, health care, and defence; additional focus on childcare and an extension to paid parental leave; cheaper energy costs; cheaper prescription medicine; additional fee-free TAFE spots and university funding; and something to get the wages moving again.
Labor has also confirmed it intends to scrap a few inherited projects to bank some additional cash under its ongoing "rorts and waste" audit. Namely, on the chopping block is a several billion-dollar cut to external labour, government advertising, travel, and legal expenses, as well as Morrison's controversial discretionary grant funding.
But one thing Labor does not intend to touch this Tuesday is the stage three tax cuts, with Mr Chalmers earlier advising "we've got more pressing priorities in the interim."
AMP's Dr Shane Oliver sees this as no surprise. In his weekly update, the chief economist predicted that while stage three tax cuts have most definitely been deferred, what Labor could do is cap superannuation balances around $5 million — something the Assistant Treasurer strongly denied last week. 
However, as previously confirmed, Labor expects at least three, possibly four budgets in the life of this parliamentary term. 
"There'll be elements of tidying up wasteful spending and there'll be elements of reform in every budget I do," Mr Chalmers said this week.
"But I think it is right to see this October budget as the foundation of our efforts in the budget to make it more sustainable and to make our economy stronger, more modern, more resilient into the future."
In short, Mr Chalmers promised this budget would be "more than just battening down the hatches", "it will be about backing in families, bringing people together and building a better future together as well".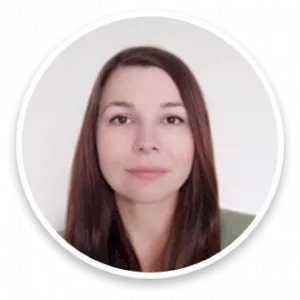 Maja's career in journalism spans well over a decade across finance, business and politics. Now an experienced editor and reporter across all elements of the financial services sector, prior to joining Momentum Media, Maja reported for several established news outlets in Southeast Europe, scrutinising key processes in post-conflict societies.