The surprise move, which was detailed in a draft legislation published earlier this month, has shocked investors who are yet to forget Labor's proposed crackdown on refundable franking credits in 2019.
Back in 2019, the proposed changes to franking credit refunds led to intense debate among investors, particularly superannuation funds and retain investors, and are widely considered as the primary cause for Labor's surprise election loss.
Speaking to the media on Monday, Treasurer Jim Chalmers assured that today's planned changes are "nothing like" those proposed in 2019.
"It's about capital raising and franking credits. It's nothing like the proposal that we talked about at the 2019 election and has since been abandoned," Mr Chalmers said.
According to the explanatory memorandum accompanying the draft legislation, the government is seeking to add distributions funded by capital raising to the list of distributions that are unfrankable.
And as per the Treasury's forecast, franked distributions and capital raising will raise a modest $10 million a year.
The government has also outlined that it intends to backdate the integrity measure to coincide with the 2016–17 mid-year economic and fiscal outlook, to ensure that only distributions equivalent to realised profits can be franked.
Namely, according to the Treasurer, Labor is cleaning up "another mess" left after its predecessor, then Treasurer Scott Morrison announced the policy in 2016.
"This is a Liberal Party policy announced by Treasurer Scott Morrison in the 2016 mid‑year update. And this is a very minor change proposed by the Liberals who couldn't get their act together on legislation, another mess that we've been asked to clean up which wasn't done by our predecessors," Mr Chalmers said.
Back in January, ahead of the federal election, Mr Chalmers assured that Labor would not be taking previous tax policies, including franking credit changes to the election.
"We've made it clear that those policies around negative gearing and franking credits and the like, they won't be something that we'll be taking to the next election," said Mr Chalmers in a Channel Nine interview at the time.
Mr Chalmers said Labor would instead focus on ensuring multinational corporations pay their fair share of tax in Australia.
Labor to make good on tax promise
This is one promise Labor does intend to keep in its upcoming budget. Namely, making his intentions clear on Monday, Mr Chalmers said multinational taxes are an area "most ripe for reform".
"In the October Budget, we'll take some important initial steps when it comes to ensuring that multinationals pay their fair share of tax in Australia. That's been my priority in tax reform all along," the Treasurer told media in Canberra.
"There will be tax increases for multinationals in the October budget that I hand down," he reiterated.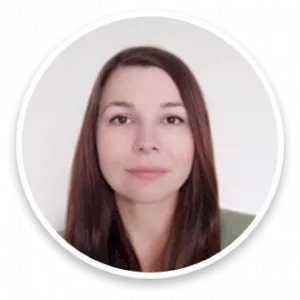 Maja's career in journalism spans well over a decade across finance, business and politics. Now an experienced editor and reporter across all elements of the financial services sector, prior to joining Momentum Media, Maja reported for several established news outlets in Southeast Europe, scrutinising key processes in post-conflict societies.