Fitch Ratings does not expect Labor's victory to result in a sharp shift in fiscal or economic policies, and has forecasted growth of 4.2 per cent for 2022.
The ratings agency estimated Australia's general government debt to GDP ration would reach 58 per cent in the fiscal year ending June 2022, from 42 per cent in FY19, partly as a result of the previous Coalition government's policies to support the economy during the COVID-19 pandemic.
"We do not expect the change in government to alter our baseline view and still believe that near-term fiscal deficits will be narrower than forecast in the recent budget, due to strong nominal GDP growth," Fitch said in an update on Tuesday.
And while the Labor party did propose new spending of $18.9 billion on childcare, education, training and energy investment over the next four years, its plan to offset this with $11.5 billion in savings is expected to cushion a potential budget blowout.
"Cumulative deficits would be about $7.4 billion higher than under the Coalition's pre-election budget, which is not a significant difference from a rating perspective," Fitch judged.
The ratings agency did, however, recognise inflation as a risk to growth in the near term, noting that as it erodes, real incomes and prompts interest rate hikes, it will raise debt servicing costs for Australia's highly leveraged households.
"Labor's proposal for a higher minimum wage to reflect faster inflation would add to price pressure," Fitch cautioned.
On Wednesday, Treasurer Jim Chalmers confirmed Labor intends to make a submission to the Fair Work process regarding the minimum wage.
"I don't think anybody in Australia, certainly no one at the Fair Work Commission, is under any doubt about our position and that is that people on the lowest wages in Australia deserve a decent pay rise which recognises the skyrocketing costs of living," Mr Chalmers said in Canberra.
Climate commitment applauded
But Labor's commitment to reduce Australia's carbon emissions by 43 per cent from 2005 levels by 2030, compared with the Coalition's target of 26 to 28 per cent, is being celebrated.
This, Fitch said, would bring Australia closer to the reduction targets of other major developed economies.
As for the cost of these ambitious climate goals, modelling for the Labor Party by RepuTex Energy has suggested that achieving the goal would require around $76 billion of investment, including $24 billion of public funding.
Looking forward, Fitch warned that public finances will be "heavily influenced" by economic growth trends over the medium to long term.
It cautioned that while trade tension with China have not yet had a significant macroeconomic impact, "rising geostrategic tensions that further strain China-Australia ties could heighten macroeconomic risks for Australia in coming years".
"Slower economic growth in China could also challenge Australian exporters".
Australia is rated AAA with a stable outlook by Fitch.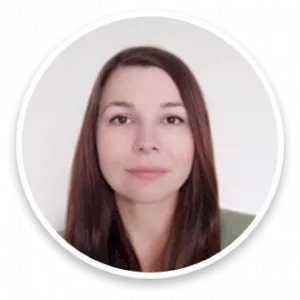 Maja's career in journalism spans well over a decade across finance, business and politics. Now an experienced editor and reporter across all elements of the financial services sector, prior to joining Momentum Media, Maja reported for several established news outlets in Southeast Europe, scrutinising key processes in post-conflict societies.