Given heightened global supply chain bottleneck problems and more aggressive rate hikes expected in the US, BetaShares' economist has revised his rate hike forecast and is now tipping the Reserve Bank (RBA) to lift rates by 15 bps next Tuesday.
"The case to hike is so obvious it need not feel bound by next month's wage report," economist David Bassanese said.
It was previously expected that the RBA would wait for the wage cost index report next month to confirm a lift in annual wage growth towards 3 per cent before hiking rates. But broad based price pressures and Wednesday's consumer price data are now predicted to encourage the bank to take more aggressive action.
Westpac, on the other hand, expects the RBA to wait until June, believing that it will then hike by an outsized 40 bps.
"It is now generally accepted that the RBA will begin the tightening cycle on 7 June," said Bill Evans, chief economist at Westpac said late last week.
"Because the current cash rate is an unusual 10 basis points we had expected that the first move would be 15 basis points to restore the cash rate to 25 basis points.
"However, given our expectations of a rapid further increase in underlying inflation and a forecast fall in the unemployment rate for April to a 48-year low of 3.8 per cent, we expect the board will decide on a bolder initial lift in the cash rate," Mr Evans continued.
But BetaShares doesn't quite agree.
According to Mr Bassanese, while inflation pressures are building in Australia, "we don't need to risk jarring economic sentiment with a 'shock and awe' 40-bps move next month".
"I think it makes more sense to start off slow with 15 bps next week, followed by a traditional 25 bps move in June," he said.
The only real argument for delay is the current Federal election, but this, he noted, could serve in the bank's favour.
"As was last the case in 2007, I think this is another good opportunity for the RBA to again demonstrate its independence," he said.
As of 26 April, Commonwealth, NAB and ANZ are tipping a 0.15 bps rate rise in June.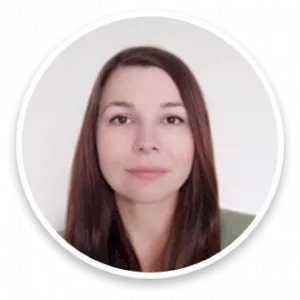 Maja's career in journalism spans well over a decade across finance, business and politics. Now an experienced editor and reporter across all elements of the financial services sector, prior to joining Momentum Media, Maja reported for several established news outlets in Southeast Europe, scrutinising key processes in post-conflict societies.