The seasonally adjusted unemployment rate fell to 4.0 per cent in February, the lowest on record since August 2008, according to data released on Thursday by the Australian Bureau of Statistics (ABS).
This is only the third time in the history of the monthly survey when unemployment was as low as 4.0 per cent.
"With employment increasing by 77,000 people and unemployment falling by 19,000, the unemployment rate fell by 0.2 percentage points, to 4.0 per cent," Bjorn Jarvis, head of labour statistics at the ABS, said.
The unemployment rate for women hit a 28-year low, sitting at 3.8 per cent in February, while the unemployment rate for men fell to 4.2 per cent, its second lowest level since November 2008.
Overall, the latest job numbers beat market expectations. Following a loss of momentum in January, due to the Omicron outbreak, Australia's labour market continued to tighten in February.
The participation rate too increased to a new record-high of 66.4 per cent, as the tight jobs market encouraged workers into the labour force.
Seasonally adjusted hours worked rebounded in February by 8.9 per cent, following the large fall of 8.6 per cent in January, when an unseasonally high number of people were sick or on leave.
"While hours worked rebounded in February, they were still around 0.5 per cent below December, and also still slightly below (0.2 per cent) the pre-Delta period high of May 2021, reflecting a second month of impacts associated with the Omicron variant," Mr Jarvis said.
Commenting on Thursday's data, HSBC said labour supply will continue to improve now that Australia's international border has reopened.
"International workers, students, and backpackers are all likely to help labour supply meet labour demand," the bank's economists said in a statement.
"Australia's labour market should be highly attractive to workers from offshore, with record high job vacancies, one of the highest minimum wages in the developed world and comparatively good health and broader economic outcomes.
"As a result, we expect the jobs market to tighten at a more-gradual pace over coming months."
As for the Reserve Bank, which has kept a close eye on labour movements, HSBC does not expect the latest figures to alter the central bank's view on the Australian economy.
Subdued wages growth despite a tight labour market is one of the key factors underpinning the RBA's "patient" approach to its cash rate setting.
Nonetheless, with wages gradually lifting and a tightening labour market, coupled with building inflationary pressures, HSBC expects the RBA to start lifting its cash rate from Q3 2022.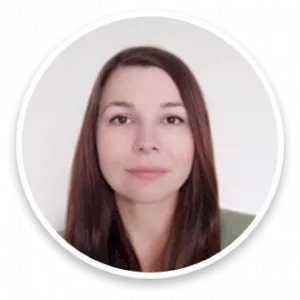 Maja's career in journalism spans well over a decade across finance, business and politics. Now an experienced editor and reporter across all elements of the financial services sector, prior to joining Momentum Media, Maja reported for several established news outlets in Southeast Europe, scrutinising key processes in post-conflict societies.