Reserve Bank of Australia governor Philip Lowe says it's plausible that the cash rate will be increased later this year.
Speaking at the AFR Business Summit on Wednesday, Dr Lowe acknowledged the risk of waiting too long, especially in a world with overlapping supply shocks and a high headline inflation rate.
"But there is also a risk of moving too early," Dr Lowe said.
"Australia has the opportunity to secure a lower rate of unemployment than has been the case for some decades. Moving too early could put this at risk."
He said the RBA is troubled by two key issues.
"The first is the persistence of supply-side price shocks and the extent to which developments in Ukraine add to these supply-side inflation pressures.
"The second is how labour costs in Australia evolve," Dr Lowe said.
Acknowledging the recent lift in inflation, he said the economy is edging closer to the point where inflation is sustainably in the target range.
"But we are not yet at that point," Dr Lowe said.
"In underlying terms, inflation has just reached the midpoint of the target band for the first time in over seven years."
This comes on the back of very large disruptions to supply chains and distribution networks, some of which are still expected to ease.
It also comes at a time when aggregate wages growth is no higher than it was before the pandemic, which was associated with inflation being persistently below target.
"In these circumstances, we have scope to wait and assess incoming information and see how some of the uncertainties are resolved.
"We can be patient in a way that countries with substantially higher rates of inflation cannot."
Headline inflation hit 3.5 per cent in the December quarter, above the central bank's 2 to 3 per cent target band.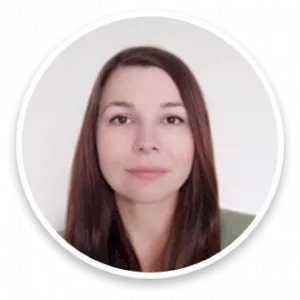 Maja's career in journalism spans well over a decade across finance, business and politics. Now an experienced editor and reporter across all elements of the financial services sector, prior to joining Momentum Media, Maja reported for several established news outlets in Southeast Europe, scrutinising key processes in post-conflict societies.