Reserve Bank of Australia governor Philip Lowe said on Tuesday Russia's invasion of Ukraine has placed additional constraints on the global economy.
"The war in Ukraine is a major new source of uncertainty," Dr Lowe said in delivering the RBA's latest interest rate verdict.
The governor voiced uncertainties about how persistent the pick-up in inflation will be given recent developments and their impact on energy prices.  
"Inflation in parts of the world has increased sharply due to large increases in energy prices and disruptions to supply chains at a time of strong demand.
"The prices of many commodities have increased further due to the war in Ukraine. Bond yields have risen over the past month and expectations of future policy interest rates have increased," Dr Lowe said.
Reiterating the bank's resolve to be patient, the governor said the board will monitor how the various factors affecting inflation in Australia evolve.
Conceding that inflation has picked up more quickly than the RBA expected, Dr Lowe assured it remains lower than in many other countries.
The central forecast is for underlying inflation to increase further in coming quarters to around 3.25 per cent, before declining to around 2.75 per cent over 2023 as the supply-side problems are resolved and consumption patterns normalise.
"The CPI inflation rate will spike higher than this due to the higher petrol prices resulting from global developments.
"How long it takes to resolve the disruptions to supply chains is an important source of uncertainty regarding the inflation outlook, as are developments in global energy markets," Dr Lowe said, noting that the board will not increase the cash rate until actual inflation is sustainably within the 2 to 3 per cent target range.
But crucial to the RBA's inflation target is wages growth, which remains modest and well below the 3 per cent plus mark the bank is targeting.
"A further pick-up in wages growth and broader measures of labour costs is expected as the labour market tightens.
"This pick-up is still expected to be only gradual, although there is uncertainty about the behaviour of labour costs at historically low levels of unemployment," said Dr Lowe.
Many economists are predicting a rate hike as early as June, while others are convinced that August will yield the RBA's desired conditions.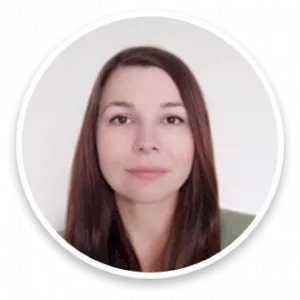 Maja's career in journalism spans well over a decade across finance, business and politics. Now an experienced editor and reporter across all elements of the financial services sector, prior to joining Momentum Media, Maja reported for several established news outlets in Southeast Europe, scrutinising key processes in post-conflict societies.