New Zealand's Reserve Bank (RBNZ) raised the official cash rate to 1 per cent on Wednesday, in a bid to contain inflationary pressures and stem house price growth.
Headline CPI inflation in New Zealand is well above the Reserve Bank's target range, and while the bank predicts it will return towards the 2 percent midpoint over coming years, three consecutive rate lifts have been deemed necessary.
Last month, New Zealand reported CPI growth of 5.9 per cent for the last three months of 2021, the fastest rate since mid-1990.
On Wednesday, New Zealand's monetary policy committee also agreed to commence the gradual reduction of RBNZ's bond holdings under the Large Scale Asset Purchase (LSAP) program – through both bond maturities and managed sales.
The central bank said it deemed the continued reduction of monetary stimulus appropriate as to maintain price stability and support maximum sustainable employment.
New Zealand was one of the first countries to raise interest rates since the pandemic started.
The country's third lift comes as talk intensifies in neighbouring Australia over the Reserve Bank's resolve to remain patient.
Earlier this month, the Reserve Bank of Australia (RBA) published its CPI forecast, noting a peak of 3.75 per cent would likely occur in June. Despite higher-than-expected inflation, the RBA reiterated its plans to keep rates on hold until 2023.
However, economists are concerned.
AMP's Shane Oliver has cautioned that the RBA's preparedness to be patient could be dangerous.
"RBA is running the risk of waiting too long to start monetary tightening which in turn will then risk allowing much higher inflation to become entrenched as inflation expectations increase, making it harder to get back under control again."
Also on Wednesday, the Australian Bureau of Statistics reported a 0.7 per cent lift in the wage price index in the December quarter, putting wage growth 2.3 per cent higher than a year earlier.
However, while wage growth appears to be picking up it remains well short of the 3 per cent-plus Dr Philip Lowe wants to see before lifting the cash rate.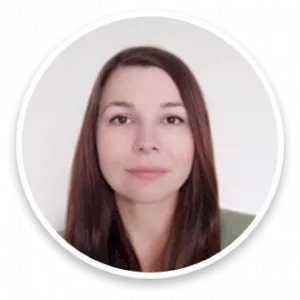 Maja's career in journalism spans well over a decade across finance, business and politics. Now an experienced editor and reporter across all elements of the financial services sector, prior to joining Momentum Media, Maja reported for several established news outlets in Southeast Europe, scrutinising key processes in post-conflict societies.