In the first interest rate decision from the Reserve Bank of Australia (RBA) for 2022, the board decided to hold the official cash rate at a record low 0.1 per cent – a rate that has remained unchanged since November 2020.
Commenting on Tuesday's rate call, Harley Dale, chief economist at CreditorWatch, predicted that conjecture regarding a rate rise will intensify as we move throughout the year.
Mr Dale is confident that nothing will happen to official interest rates before the upcoming federal election, especially given the Omicron wave which has prompted state governments to provide billions of dollars in support packages for Australian businesses.
"There is simply too much weight against a short-term rate hike from the RBA, regardless of what residential housing property prices are doing," Mr Dale said.
"The first half of 2022 may well be full of considerable noise around when we receive a first official rate hike, but it won't happen within that time frame," he noted.
He believes the second half of this year may turn out to be a different story.
"Australia has already endured two sets of recessionary conditions. The RBA moving too soon will create a third."
Similarly, AMP's Shane Oliver expects the conditions to change in the second half of 2022.
"The economy is running stronger than expected, unemployment is likely to push below 4 per cent and this will drive an acceleration in wages growth to a 3 per cent greater pace in the second half – meeting the conditions for an RBA rate hike later this year," Mr Oliver said.
However, with inflationary pressures building, some economists believe it's time for the RBA to make the tough call.
"I was previously of the view that November 2022 would be appropriate, but now with inflation in the band and the unemployment rate reaching the RBA's target a year ahead of schedule, it's time to get moving," said Annette Beacher of ausbiz.
Earlier this week, T. Rowe Price said the Reserve Bank must make an effort to reassert its credibility.
Last week, the Australian Bureau of Statistics reported that underlying annual inflation rose from 2.1 per cent in the October quarter to 2.6 per cent in the December quarter.
However, the latest forecasts from the RBA in November last year said that underlying inflation would only reach 2.25 per cent and would remain at that level until mid-2023.
"They are going to have [to] atone for some of their forecasting missteps on the inflation side," said T. Rowe Price associate portfolio manager Scott Solomon.
"They've backed themselves into a corner with the resoluteness of their forecasts and need to make an effort to reassert their credibility. Luckily, the bond market was able to see through this and has brought rate forecasts well ahead of RBA estimates."
A recent survey of Australian investors found that 36 per cent believed inflation posed the biggest external risk.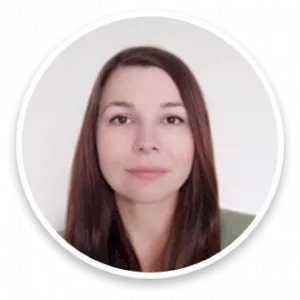 Maja's career in journalism spans well over a decade across finance, business and politics. Now an experienced editor and reporter across all elements of the financial services sector, prior to joining Momentum Media, Maja reported for several established news outlets in Southeast Europe, scrutinising key processes in post-conflict societies.