The Federal Reserve has doubled the pace of tapering with the end date now expected in March, while also signalling the likelihood of three rate hikes next year.
In a statement following the monthly decision, the Fed said it had decided to reduce the monthly pace of its net asset purchases by $20 billion for Treasury securities and $10 billion for agency mortgage-backed securities, putting it on track to conclude the program in early 2022.
While the Fed did not divulge on rate expectations in its post-meeting statement, separate projections published on the day revealed expectations of three separate increases in the benchmark funds rate next year.
A further three increases are also expected in 2023 and 2024, bringing the rate to 2.1 by the end of 2024.
Commenting on this shift in attitude, Seema Shah, chief strategist at Principal Global Investors said, "it should be of no surprise to see the Fed accelerating tapering and the median forecast".
"The big question for markets now is: can the US economy digest this pace of hikes without ending up with a stomach-ache?" Ms Shah questioned.
"After the 20 months we've had, perhaps six hikes over a two-year period looks overwhelming. But compared to previous hiking cycles – most pertinently 2004 to 2006 when the Fed made 17 consecutive hikes – we are tentatively confident that the US economy can handle it. Not only that, but US inflation needs it," she noted.
Perhaps more importantly for 2022 and 2023, the Fed projects inflation at 2.7 per cent and 2.3 per cent, respectively, up from 2.3 per cent and 2.2 per cent in September even with the sharply revised policy rate projection. 
Fed projections for both real GDP and unemployment for 2022 were 4.0 per cent and 3.5 per cent, respectively.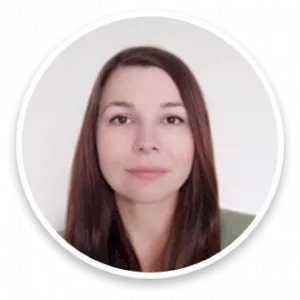 Maja's career in journalism spans well over a decade across finance, business and politics. Now an experienced editor and reporter across all elements of the financial services sector, prior to joining Momentum Media, Maja reported for several established news outlets in Southeast Europe, scrutinising key processes in post-conflict societies.