To coincide with the wind-up of LIBOR (London Interbank Offered Rate) at the end of 2021, the Australian Financial Markets Association (AFMA) has asked the government to remove an existing "flaw" in the tax framework with the goal to restore competitive neutrality.
"The looming end of LIBOR is an ideal opportunity to fix the currently non-level playing field between foreign bank branches and their competitors," said AFMA policy director, Rob Colquhoun.
Currently, foreign bank branches are capped on the deductibility of interest on internal funding to the relevant LIBOR, referred to as the "LIBOR Cap". 
This LIBOR Cap is set to be replaced with a new capping mechanism to be determined by the ATO, but the AFMA has expressed concerns over a possible conflict of interest.
In a submission responding to the Exposure Draft of the Treasury Laws Amendment Bill 2021 (Miscellaneous and Technical Amendments), AFMA stressed the opportunity at hand.  
"The LIBOR Cap is a relic of the past and has been operating inconsistently with its policy intent for many years," Mr Colquhoun said.
"The amendments proposed in the bill are neither technical nor miscellaneous but go to a substantial matter of policy. The ATO is not equipped to determine appropriate benchmark rates for each currency and handing this role to the ATO creates a significant conflict of interest. It is only the government that can balance competing objectives of banking competition against revenue collection."
"The amendments proposed in the bill will exacerbate the competitive distortions between banks and should not proceed," Mr Colquhoun added.
The transition from LIBOR by the end of 2021 follows on from a development in 2013 when the British Bankers Association ceased to quote AUD LIBOR.
According to AFMA, the industry then took a responsible approach in responding to this legal conundrum and negotiated an administrative solution with the ATO that may be adopted by taxpayers to address AUD borrowings to which the LIBOR Cap previously applied. But such a compliance approach was only ever considered a temporary fix pending an appropriate amendment to the legislation to abolish the LIBOR Cap.
In early 2020, AFMA argued that apart from technical flaws, the cap functions as a defective tax policy because it conflicts with internationally accepted transfer pricing norms that rely on arm's length pricing or conditions.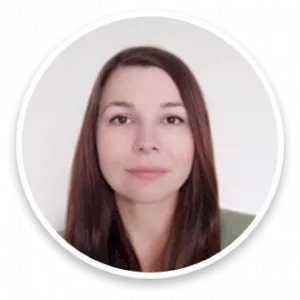 Maja's career in journalism spans well over a decade across finance, business and politics. Now an experienced editor and reporter across all elements of the financial services sector, prior to joining Momentum Media, Maja reported for several established news outlets in Southeast Europe, scrutinising key processes in post-conflict societies.