The court's ruling on Wednesday said that AMP had betrayed its legal obligations, failing to prevent breaches of the best interests duty as well as making a total of six contraventions of section 961L under the Corporations Act. 
Although the payment of just over $5 million could be seen as significant, the penalty was determined under a previous regime, where the maximum fine for each contravention was $1 million. 
Since then, civil penalties have substantially increased, now to be capped at $525 million, following legislation being introduced in March last year – but it applies to breaches that occurred after then.
ASIC lodged the case against AMP, alleging that a number of the group's planners engaged in "rewriting conduct" – providing advice that results in the cancellation of the client's existing insurance policies and places them under new, similar schemes by way of new application rather than a standard transfer.
By cancelling insurance policies and advising clients to submit new applications, clients were exposed to a number of significant risks and the planners received higher commissions than they would have by merely transferring the policies. 
The misconduct was said to occur between 2013 to 2015 in the AMP Financial Planning Network.
'Things had gone wrong within the organisation'
In its decision, the court singled out the rewriting conduct by one of AMP's financial planners, Rommel Panganiban, as "morally indefensible". 
Mr Panganiban was banned from providing financial services in 2016, after an ASIC surveillance found that he had failed to act in his clients' best interests or had a reasonable basis for advice, also ruling he had prioritised his own interests over his clients'. 
Between 2011 and 2014, he had advised 49 clients who held risk insurance through their AMP superannuation fund to cease their existing insurance policies with the group and replace them with new AMP insurance policies. 
By doing this, the full rate of commission became payable to AMP Financial Planning and Mr Panganiban's remuneration was positively influenced by the upfront commissions he generated. 
But his clients were found to be exposed to consequences such as gaps in cover, changes in definitions and policy terms and they risked policy exclusions and loadings. It also restarted the non-disclosure period that allows insurers to avoid policies within the first three years of inception for inadvertent non-disclosure.
The Administrative Appeals Tribunal later affirmed ASIC's decision that Mr Panganiban was not of good character. 
His banning had been part of ASIC's Wealth Management Project, its effort to lift advice standards across the largest financial services players: the big four banks, AMP and Macquarie.  
In the newest AMP case, the court sided with ASIC against the bank, saying that having become aware Mr Panganiban's conduct, it was necessary for the company to ascertain the extent of breaches by other planners to meet its legal obligations.
AMP failed to do so, with the court finding "the lack of an effective response is an illustration of how badly things had gone wrong within the organisation." 
"This penalty proceeding reflects a lamentable failure of corporate will to take the necessary steps to prevent greedy and unlawful conduct taking place, and a further failure to adopt a swift and proper remedial response," Justice Michael Lee stated.
He also accepted ASIC's submission that during the relevant period, AMP did not have an adequate "culture of compliance."
AMP to be used as an example: ASIC
The court indicated it will be making orders requiring the company to undertake a review and remediation program for the affected financial planning clients. 
It will also be demanding a forward-looking compliance plan from AMP that seeks to prohibit rewriting conduct through improved communication, training and supervision of the group's financial planners.
AMP had admitted ASIC's case against it in May. A spokesperson for the company said AMP had admitted to the breaches and "apologised unreservedly for the conduct."
"While insurance rewriting was not a common practice by financial advisers at AMP Financial Planning, the conduct identified in the case was clearly unacceptable and customers were let down," the spokesperson said.
"AMP has improved monitoring and supervision processes within our advice network and introduced stronger measures to protect clients."
ASIC deputy chair Daniel Crennan commented the regulator's case against AMP had been "strong". 
"ASIC believes the penalty applied by the court today will act as a deterrent to AMP and to other financial institutions to engage in such misconduct," Mr Crennan said.
"AMP and other financial institutions must act in their client's best interests."
The case against AMP is one of a number of "best interests duty" cases that ASIC has brought to the courts, including action against Westpac and the poor financial advice provided by one of its former planners, Sudhir Sinha, as well as its case against RI Advice and former Melbourne adviser, John Doyle.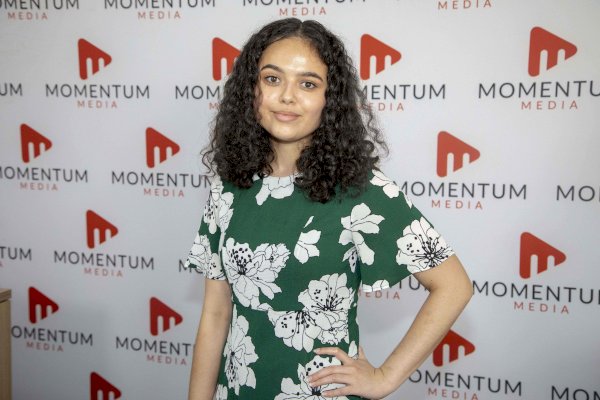 Sarah Simpkins is a journalist at Momentum Media, reporting primarily on banking, financial services and wealth. 

Prior to joining the team in 2018, Sarah worked in trade media and produced stories for a current affairs program on community radio. 

You can contact her on [email protected].