The Governance Institute of Australia has released its 2019 Risk Management Survey, which found that 500 risk managers and governance leaders point the finger at the regulators as a key risk. 
Regulatory reform/legislative change was chosen as the top risk across all respondents for the next 12 months and the next three to five years. 
Damage to brand or reputation came in second, followed by increased competition, talent attraction/retention and cyber crime. 
Political instability, environmental risk/sustainability and economic shock were further down the priorities for the respondents.
The chief executive of the Governance Institute, Megan Motto, said the results correlated with what the institute had been hearing anecdotally from its members. 
"The banking royal commission, APRA and ASIC's ongoing investigations, and the new ASX Corporate Governance Principles and Recommendations have also forced organisations outside of the financial sector to look at their governance frameworks, including how they manage their culture, ethics and risk profile.
"The survey shows there is still a lot of confusion and nervousness in the market, especially about reporting requirements, roles, and engaging the newly strengthened regulators," she said. 
Despite fearing the regulators, respondents ranked regulatory reform as the number one thing their organization was prepared for. 
When asked to score their organisation's current preparedness, respondents labelled regulatory reform top of the list, followed by professional liability and staff conduct. 
However, talent retention and attraction ranked last with an average score of 5.8, followed closely by disruption with a 5 out of 10, showing that companies are feeling the pressure from the tech giants. 
"While talent management, namely keeping and retaining star performers, is a risk as old as business itself, the fear of the new, disruption, is obviously on the mind of Australian leaders. 
"Technologies, such as artificial intelligence, machine learning, blockchain, data storage and privacy, are increasingly turning up in the media, in our conversations with members and partners, and in the educational courses we provide," said Ms Motto. 
Ms Motto said despite some apprehension, there were several positives to take away from the survey, and the institute would ensure companies had the right knowledge to navigate the changing environment. 
"I think it's safe to say that governance and risk professionals have never been so valuable. They are increasingly being relied on at board and executive level to provide the right data and analysis, strengthening their trusted adviser status," she said.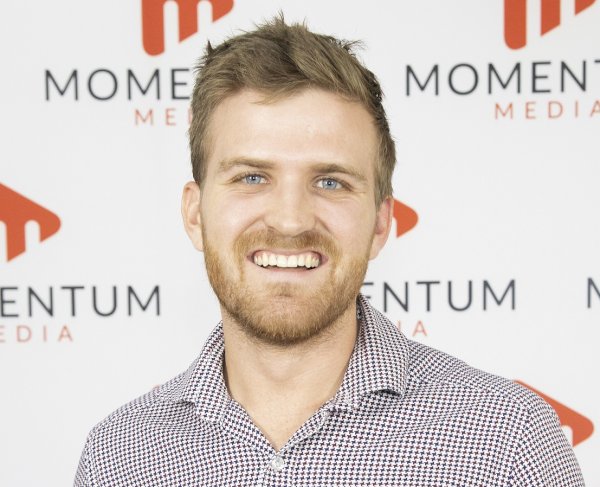 Eliot Hastie is a journalist at Momentum Media, writing primarily for its wealth and financial services platforms. 
Eliot joined the team in 2018 having previously written on Real Estate Business with Momentum Media as well.
Eliot graduated from the University of Westminster, UK with a Bachelor of Arts (Journalism).
You can email him on: [email protected]