The Treasury Laws Amendment (Enhancing Whistleblower Protections) Bill 2018, approved by Parliament late on 19 February 2019, improves the protections available for whistleblowers who report company misconduct.
The reforms broaden the whistleblower definition to include both current and former employees, officers, and contractors, as well as their spouses and dependants, and anonymous disclosures. 
The reforms will also extend the protections to whistleblower reports that allege misconduct or an improper state of affairs or circumstances about any matter covered by financial sector law, as well as all Commonwealth offences punishable by imprisonment of 12 months or more. 
In addition to the existing criminal offences, civil penalty provisions will be given for causing detriment to (or victimising) a whistleblower and for breaches of confidentiality. 
The new reforms provide protections for disclosures to journalists and parliamentarians in certain circumstances and provide whistleblowers with easier access to compensation and other remedies if they suffer loss. 
Under the new laws, all public companies, large proprietary companies, and corporate trustees of registrable superannuation entities are required to have a whistleblower policy. 
"These reforms will help ASIC to perform our important regulatory role by encouraging people who have observed misconduct to come forward," ASIC executive director Warren Day said. 
"They complement the measures we have put in place since 2014 to improve our processes for assessing whistleblower reports and communicating with whistleblowers during our inquiries."
ASIC's office of the whistleblower will oversee the implementation of the reforms when they commence from 1 July 2019.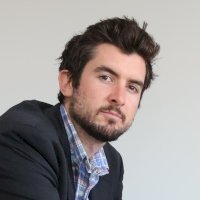 James Mitchell is the editor of the Wealth and Wellness suite of platforms at Momentum Media including Investor Daily, ifa, Fintech Business, Adviser Innovation and Wellness Daily.