Commissioner Kenneth Hayne handed the final report to the Governor-General Sir Peter Cosgrove and Treasurer Josh Frydenberg last Friday, but it was released publicly yesterday afternoon. 
Mr Hayne recommended criminal charges that carry a maximum penalty of $94.5 million in his final report with the potential for more than 20 prosecutions involving the major banks and 24 referrals for further action for all major banks bar Westpac.  
The charges relate to the fees-for-no-service scandal and Mr Hayne said he had written to ASIC to notify them that at least two other entities may have contravened section 1041G of the Corps Act. 
"Examination of these issues by ASIC is continuing and it would not be right for me to anticipate the outcome of those deliberations. Nor would it be right for me now to name the entities I identified in my communication to ASIC," he said.
Mr Hayne singled NAB out as standing part from the other three main banks in its acceptance of its fault for 'fees for no service'. 
"I am not as confident as I would wish to be that the lessons of the past have been learned. More particularly, I was not persuaded that NAB is willing to accept the necessary responsibility for deciding, for itself, what is the right thing to do, and then having its staff act accordingly."
Mr Hayne suggested the law be changed so that ongoing fee arrangements required written authority from the consumer and be renewed annually. 
Mr Hayne reiterated in his final report that the behaviour of the banks had been driven by incentive cultures. 
"Rewarding misconduct is wrong. Yet incentive, bonus and commission schemes throughout the financial services industry have measured sales and profit, but not compliance with the law and proper standards. Incentives have been offered, and rewards have been paid, regardless of whether the sale was made, or profit derived, in accordance with law. 
"Rewards have been paid regardless of whether the person rewarded should have done what they did," he said. 
Mr Hayne seems to have followed through on his suggestion for simplified laws rather than adding in further legal frameworks. 
"As I said in the Interim Report, adding a new layer of regulation will not assist. It will add to what is already a complex regulatory regime. No doubt the financial services industry is itself complicated."
Mr Hayne said history showed that that legislative simplification can be a long and difficult task but offered two tasks that should inform the response to his report. 
"First, it is time to start reducing the number and the area of operation of special rules, exceptions and carve outs. Reducing their number and their area of operation is itself a large step towards simplification.
"Second, it is time to draw explicit connections in the legislation between the particular rules that are made and the fundamental norms to which those rules give effect."
Mr Hayne made several recommendations to the banking sector which included a change to the current mortgage broker remuneration and the service they can provide. 
"The borrower, not the lender, should pay the mortgage broker a fee for acting in connection with home lending.
"After a sufficient period of transition, mortgage brokers should be subject to and regulated by the law that applies to entities providing financial product advice to retail clients," he said. 
Mr Hayne said that the ABA must amend the banking code to ensure that banks improve their communication and accessibility with the general public, particularly those in rural communities and those who are not adept in English. 
Mr Hayne also called on the regulator APRA to ensure sound management of misconduct, compliance and other non-financial risks in supervision of remuneration systems and banks should review at least once a year its remuneration design. 
"All financial services entities should review at least once each year the design and implementation of their remuneration systems for front line staff to ensure that the design and implementation of those systems focus on not only what staff do, but also how they do it."
Mr Hayne backed the twin peaks model of financial regulation but call on ASIC to adopt a new approach to enforcement and infringement notices. 
"The regulator must approach the work ahead with a clear view of what kinds of outcome are being considered. And unless and until it is plain that the public interest requires that there be no litigation, all forms of regulatory enforcement must remain under active consideration," he said. 
Mr Hayne said that if ASIC did not reform its enforcement function then further consideration would be needed 
"I do not now recommend the establishment of a specialist civil enforcement agency; ASIC's progress in reforming its enforcement function should be closely monitored. If, over the coming years, it becomes apparent that ASIC is not sufficiently enforcing the laws within its remit, or if the size of its remit comes at the expense of its litigation capability, further consideration should be given to developing a specialist agency of the type I have described."
That oversight would be provided by a new oversight authority that would monitor ASIC and APRA independent of the government said Mr Hayne. 
"A new oversight authority for APRA and ASIC, independent of government, should be established by legislation to assess the effectiveness of each regulator in discharging its functions and meeting its statutory objects."
Mr Hayne said that ASIC should be given the power to enforce all provisions in the SIS Act that are or will become civil penalty provisions and that BEAR should be jointly administered by ASIC and APRA. 
BEAR should be extended to all APRA regulated entities including super trustees said Mr Hayne. 
Mr Hayne concluded his report by saying that the overall task is much wider than just simplification of the law, but work needs to start. 
"The overall task is, I think, much wider. It will require examination of how the existing law fits together and identification of the policies given effect by the law's various provisions. 
Only once this detailed work is done can decisions be made about how those policies can be given better and simpler legislative effect. Implementing the recommendations I have made cannot wait for that larger task to begin, let alone end."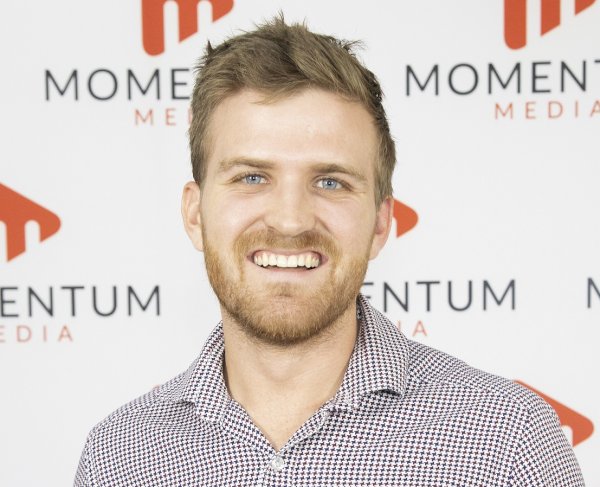 Eliot Hastie is a journalist at Momentum Media, writing primarily for its wealth and financial services platforms. 
Eliot joined the team in 2018 having previously written on Real Estate Business with Momentum Media as well.
Eliot graduated from the University of Westminster, UK with a Bachelor of Arts (Journalism).
You can email him on: [email protected]