The study, titled "Australia's Gender Equality Scorecard", revealed that although the pay gap in finance remains the highest, it had also continued to decline, dropping by 1.6 per cent in 2016-17.
Australia saw the largest single-year drop in its pay gap for the past five years, with the divide in total full-time remuneration falling by 1.1 per cent to become 21.3 per cent. Men are now paid $25,717 more than women on average.
The difference in average total remuneration in financial and insurance services was $48,884. Construction came second in the industry ranking, with a gap of 29.4 per cent, and a total salary difference of $39,950.
However, financial and insurance firms were among the most likely to take action after completing pay gap analysis. It increased by 0.3 of a percentage point from the year before to 71.6 per cent of companies acting after seeing the data.
Libby Lyons, director of the Workplace Gender Equality Agency, said that the agency's dataset shows that employer action has delivered real outcomes but that women still face considerable barriers in Australia's workplaces.
"As employers have taken action, the gender pay gap has declined and gender equality outcomes for women and men across Australia have improved," Ms Lyons said.
"Although the gender pay gap has narrowed every year, progress is too slow. Access to parental leave has not improved, with the provision of paid primary carer's leave actually going backwards.
"The glass walls persist in industry segregation, which remains deeply entrenched in Australia. The glass ceiling is still a barrier for women at the CEO and board levels."
The finance industry also saw the largest increase of women in leadership, with female representation in management up by 5.7 per cent to 40.7 per cent. Health care and societal assistance maintained the highest proportion of female managers at 70.2 per cent.
Finance and insurance services had a lower proportion of women in management compared to women in its workforce, with 54.7 per cent of employees being female.
At large, although women occupy 50.1 per cent of the workforce in Australia, they comprise 39.1 per cent of all managers. Around 43.3 per cent of manager appointments in 2017-18 went to women.
Yet the balance remains static at the top; female CEOs increased slightly by 0.6 of a percentage point to 17.1 per cent in the past year, while female representation on boards crept up by 0.9 of a percentage point to 25.8 per cent.
"The first five years of data [show] where we are seeing positive change and where we need to make more effort," Ms Lyons said.
"We now need even more employers to take action so that we can accelerate the momentum for gender equality in Australian workplaces."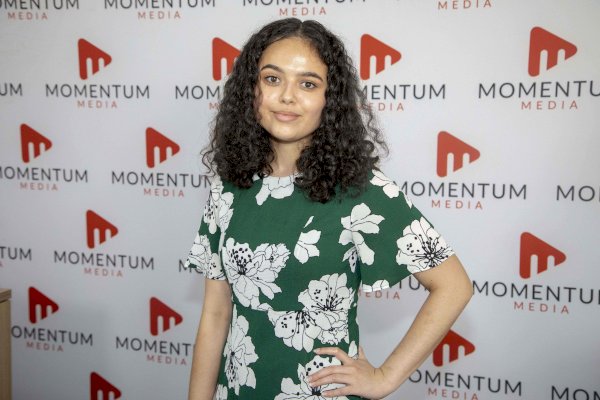 Sarah Simpkins is a journalist at Momentum Media, reporting primarily on banking, financial services and wealth. 

Prior to joining the team in 2018, Sarah worked in trade media and produced stories for a current affairs program on community radio. 

You can contact her on [email protected].