Shortly after her birth in Schwerin, East Germany on 17 July 1990, Low was raised by her parents in the town of Ratzeburg. When she turned 16, an incoming train struck her as she lost her balance while waiting for the train. As a result of the accident, her left leg was severed on the spot while the other was amputated by doctors during the life saving surgery. After the railway accident, she fell into a state of coma and later spent two years relearn walking using her prostheses.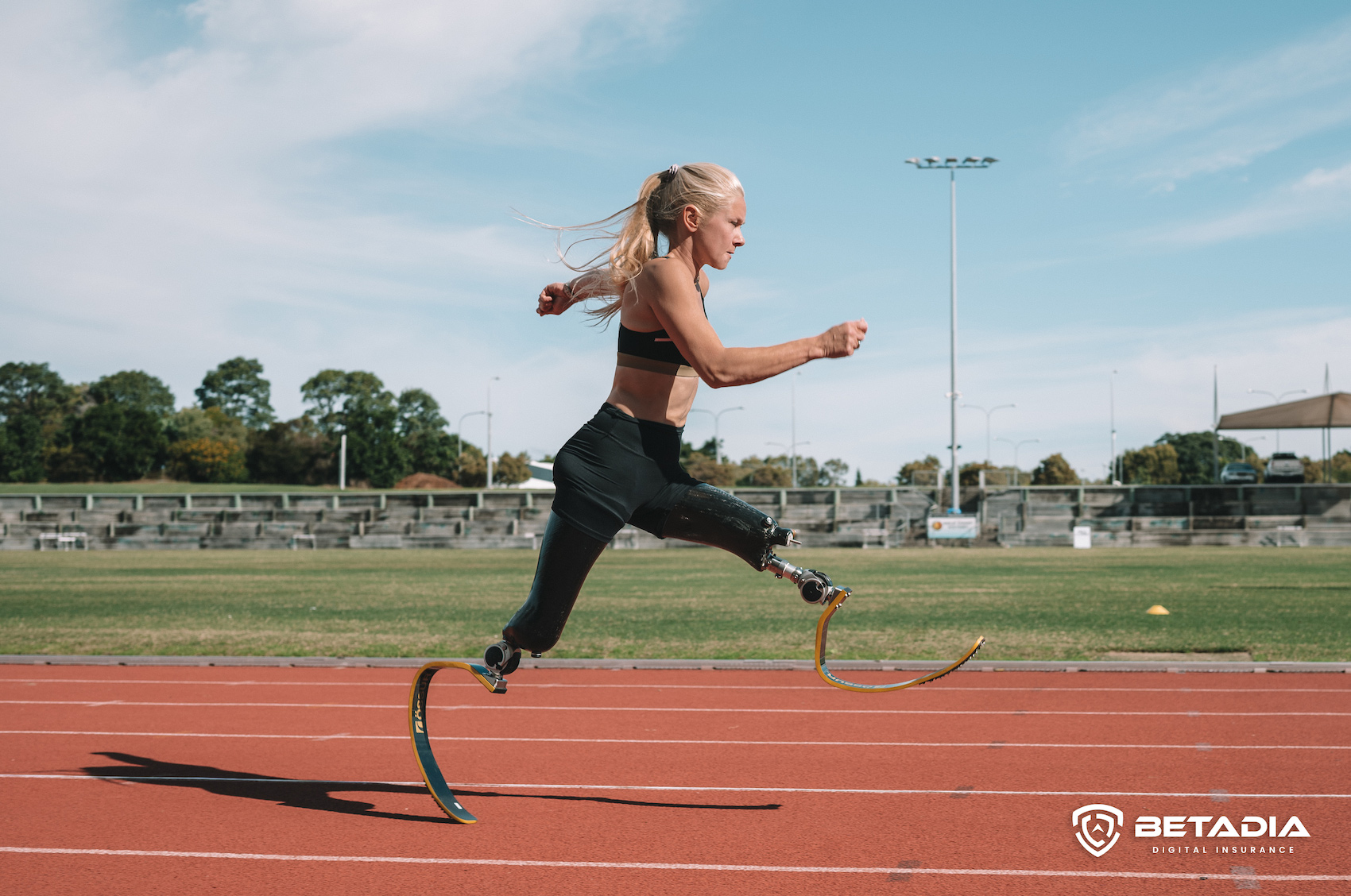 Due to her enthusiasm towards sports, Low was extremely disappointed upon discovering that she was unable to partake in sports for a period of time as a result of the accident. Nevertheless, instead of giving up on her aspirations, the story of American disabled long jumper Cameron Clapp inspired her to begin training in athletics in 2008 before making her senior sports debut later that year. 
Despite making her debut, she was forced to pause her sports career for three months after breaking her elbow in 2009. Nonetheless, she began representing Germany in the T42 100m Sprint at the 2011 IPC Athletics World Championships where she eventually won her first bronze medal. 
Fast forward to 2019, Low won the gold medal in the Women's Long Jump T61-63 while representing Australia at the 2019 World Para Athletics Championships in Dubai. A year later, she made the previous breakthrough world record at the 2020 Summer Paralympics in Tokyo and won the gold medal in the women's T63 long jump. 
Despite her physical challenges, Low still managed to achieve a resounding success in her career through resilience and courage. Her motivational spirit taught us to never give up when we come across life's challenges. 
To put it in her own words, "Paralympic sport is a little bit of a reminder that we sometimes need to focus more on what we have, rather than what we are lacking, or we feel like we are lacking. I really hope that people understand that you don't have to achieve something amazing in order to be perfect the way that you are."
Due to her embodiment of several human values which can be found in Betadia's vision and mission as well, the company is more than delighted to appoint Vanessa Low as its brand ambassador. As part of Betadia's commitment to enhance social welfare, Betadia aims to raise a higher level of public awareness towards differently-abled people around the world as they are the ones who deserve more attention and care. 
Through this appointment, Betadia hopes that Low's story can inspire many others to pursue their life ambitions and, more significantly, shed light on the need to improve the wellbeing of the differently-abled community. 
Due to the unpredictability of life, insurance plays a vital role in securing the aspects of life, no matter if they are personal issues or investment ventures. Apart from allowing us to be better prepared for the unexpected, this enables us to tackle life's challenges in a bold manner.
For more information, visit Betadia's official website here.