Speaking to InvestorDaily, AMP chief economist Dr Shane Oliver said the odds of a recession sit at around 40 per cent, meaning they're unchanged from November last year.
"We would need RBA to get more aggressive, e.g. taking the cash rate to 4 per cent, or a further worsening in the global outlook to get it above 50 per cent I think," Dr Oliver said.
In his latest analysis, Dr Oliver provided five reasons why he believes Australia is likely to avoid a recession.
While he does expect weaker global growth and a slump in consumer spending to impact Australian growth — which he projects will slow to around 1.5 per cent this year — Dr Oliver is confident that Australia can sidestep a major downturn.
Reason one, he said, is that the Reserve Bank of Australia (RBA) is less aggressive and less likely to overtighten compared to other major central banks.
Thanks to poor weather, material and labour shortages, Dr Oliver explained that there is a large pipeline of home building approved but yet to be completed. This, he believes, will help stimulate the economy.
Moreover, he noted, the business investment outlook remains solid.
His next conviction relates to China's ability to rebound.
"A rebound in Chinese growth is likely to support export volumes and prices. After a rough start to the year due to the surge in [COVID-19] cases with reopening, Chinese growth is expected to rebound to around 6 per cent this year thanks to reopening providing an offset to weakness in other countries," Dr Oliver explained.
Moreover, he noted that the return of Chinese students and tourists, and relaxation of export bans (notably on coal) could add around 1 per cent to Australian growth spread over a couple of years.
Lastly, Dr Oliver noted a rapid rebound in immigration, which translates to more workers and support for economic growth.
"These considerations should also support a continuation of the relative outperformance of Australian shares compared to global shares," Dr Oliver concluded.
Earlier this week, a new survey by The Conference Board revealed that a recession or economic downturn has been ranked as the number one external concern for CEOs worldwide this year.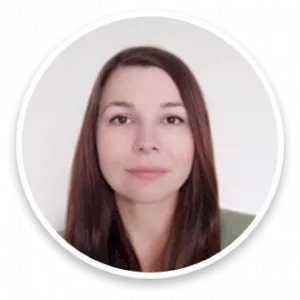 Maja's career in journalism spans well over a decade across finance, business and politics. Now an experienced editor and reporter across all elements of the financial services sector, prior to joining Momentum Media, Maja reported for several established news outlets in Southeast Europe, scrutinising key processes in post-conflict societies.