With Philip Lowe's term as governor of the Reserve Bank of Australia (RBA) set to expire in September next year, Treasurer Jim Chalmers has confirmed that the RBA review's findings will "feed into our thinking" about Dr Lowe's future at the central bank.
Speaking on morning TV on Thursday, the Treasurer made sure to clarify that the RBA review is not a performance review of the governor.
"His current term ends in September of next year, we would ordinarily come to a view on that around the middle of next year. I'd consult the Prime Minister and the Cabinet in the usual way. And obviously, the Reserve Bank review in March will be relevant to those considerations and will feed into our thinking," Mr Chalmers said.
"And not because we've asked for some kind of performance review of the governor, but because we want to learn from best practice and give the RBA the best structures and institutional settings we can, for the decisions that they'll make into the future," he clarified.
Mr Chalmers said he enjoys "a really good working relationship" with governor Lowe and that he "respects his independence".
"I recognise the hard job that he has, and I think he understands my very different role and the economic challenges facing the government," Mr Chalmers said.
Touching on the review, the Treasurer commended the "terrific panel already doing good work".
"It's been already a really worthwhile process and I'm looking forward to that report that I'll get in March," he said.
Last month, the panel revealed it received over 114 submissions, conducted a dozen focus groups, interviewed more than 230 people, and surveyed almost 1,100 current and former RBA staff as part of the consultation phase of the review.
It also canvassed opinions both domestically and overseas, including those of businesses, financial sector experts, unions, the community sector, academics, international public institutions, and the general public.
"The review panel — comprising Professor Renée Fry‑McKibbin, Professor Carolyn Wilkins and Dr Gordon de Brouwer — is pleased with the level of engagement and the quality of the discussion," it said in a statement last month.
"The panel is confident it is collecting the breadth and depth of opinion it needs, to provide the government with recommendations to revitalise the RBA and prepare it for the years ahead".
The review was announced by the Treasurer on 20 July this year and will be delivered to the government in March 2023. It is the first review of the RBA in more than 30 years.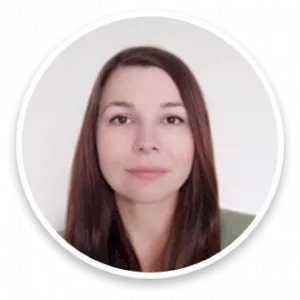 Maja's career in journalism spans well over a decade across finance, business and politics. Now an experienced editor and reporter across all elements of the financial services sector, prior to joining Momentum Media, Maja reported for several established news outlets in Southeast Europe, scrutinising key processes in post-conflict societies.