Though social media influencers — or "finfluencers" — remain a contentious topic in financial advice, their impact may not be as influential as some thought, according to a new study.
Superhero surveyed over 1,300 investors in which just 11 per cent said they found finfluencers trustworthy.
Investors aged between 18 and 24 were the most likely to consider finfluencers trustworthy, with one in five investors saying they trusted finance-related content creators.
Just over 5 per cent of investors over 55 said they trusted finfluencers.
The share trading and superannuation platform's research also found that female investors are more likely to trust finfluencers with 15 per cent reported against 9 per cent of males.
"The role of finfluencers and social media content creators sharing advice with Australians has been an incredibly hot topic over the last six months," Superhero CEO and co-founder, John Winters, said.
"What's clear from our research is that Superhero investors recognise the level of risk that comes with following financial advice shared by unqualified people." 
The study comes after Nathan Fradley, senior financial adviser at Tribeca Financial and director at Ethos Australia, suggested that the industry look at what finfluencers are doing right, rather than condemn them, to help their own businesses and clients.
"I'm focusing on the great things that are happening to separate and the great people that are separating themselves," Mr Fradley said during an appearance on a recent episode of the ifa Show podcast hosted by InvestorDaily's sister brand ifa.
"Who's using finfluencing approaches within the realms of their advice to be better?"
Meanwhile, Superhero's survey also found a high interest in financial education with four in five investors (83 per cent) saying they think Australian children should start learning about investing and managing their money in school. 
The findings come just weeks after research — undertaken by the University of Newcastle as part of the Financial Literacy Program with Greater Bank — found that just 66 per cent of Australians can be classed as financially literate.
Speaking to ifa recently, Lifespan Financial Planning CEO, Eugene Ardino, said the findings are "not a major surprise".
"As our financial lives become even more complicated and technology advancements have increased, access to financial products ranging from credit cards, buy-now-pay later, crypto, direct shares and much more, it has never been more important to take meaningful steps to addressing poor financial literacy," Mr Ardino said.
"Unfortunately, it becomes a vicious cycle, as financial advice becomes more unaffordable to most Australians. Generally, those that seek financial advice tend to be more financially literate and tend to make better financial decisions."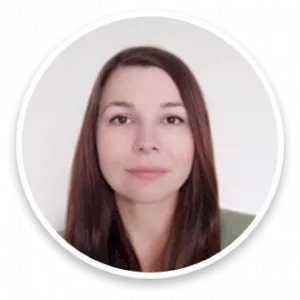 Maja's career in journalism spans well over a decade across finance, business and politics. Now an experienced editor and reporter across all elements of the financial services sector, prior to joining Momentum Media, Maja reported for several established news outlets in Southeast Europe, scrutinising key processes in post-conflict societies.