The Federal Court has handed out penalties of $14.5 million to AMP companies for charging fees for services that were not provided to 1,452 superannuation members.
On Tuesday (20 September), ASIC confirmed AMP Superannuation, AMP Life, AMP Financial Planning, AMP Services, Charter Financial Planning and HillRoss Financial Services as the companies penalised.
The Court found between July 2015 and September 2018 that AMP deducted $356,188 in fees even though it was aware that the members had ceased their employment and could no longer access the advice services.
Although AMP has remediated $691,032 to affected customers, the Court found that AMP failed to investigate whether or not there was a systemic issue, despite many complaints over a lengthy period of time.
"AMP was aware it was charging fees for no service to these members but did not take the proper steps to prevent it from continuing. AMP admitted liability regarding these failures and admitted it did not have the proper systems and compliance arrangements in place to ensure the payments ceased when members left their employer," ASIC deputy chair Sarah Court said.
"Superannuation trustees should treat the penalty imposed today as an important reminder to maintain robust internal governance and assurance arrangements.
"Trustees are responsible for ensuring they only deduct fees from member accounts for services actually provided. If they fail in this obligation, they could face significant penalties."
ASIC commenced civil proceedings against AMP in July last year. In 2019, the companies admitted the allegations and AMP conducted a remediation program covering all affected superannuation accounts in which more than $900,000 was repaid to affected members for wrongfully charging advice fees to over 2,500 superannuation accounts.
On Tuesday, Justice Moshinsky concluded that AMP's conduct was "extremely serious and systemic".
"In relation to 'corporate culture', I consider that the failure to investigate whether or not there was a systemic issue, despite many complaints, over a lengthy period of time, reflects very poorly on the defendants (in particular, AMP Life)," Justice Moshinsky said.
"It is surprising and concerning that repeated complaints that the PSF had been wrongly debited from the superannuation accounts of members who had ceased employment with their employer-sponsor did not lead anyone within the defendants (in particular, within AMP Life) to question whether there was a systemic issue.
"While it is not suggested that senior management were involved in the contraventions, in my opinion it reflects very poorly on the organisational culture that this type of questioning did not occur."
AMP acknowledged the Federal Court's decision in its own statement on Tuesday.
"In 2018, AMP became aware that some AMP Flexible Super members continued to be charged a Plan Service Fee after transferring from their corporate super plan into a retail account. AMP took action to rectify the issue, self-reported it to ASIC, apologised to customers and subsequently completed the remediation of affected members," the statement read.
"The remediation was completed in November 2019, with approximately 2,500 customers being remediated a total sum of approximately $900,000 covering fees charged and lost earnings.
"The penalty of $14.5 million handed down today has already been provisioned by AMP in its 30 June 2022 half-year financial statements."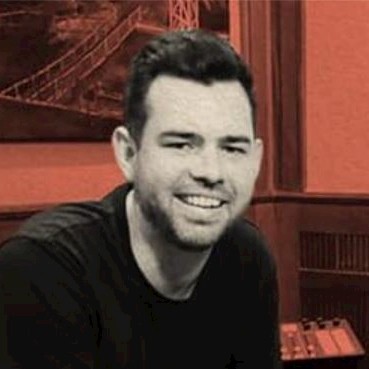 Neil is the Deputy Editor of the wealth titles, including ifa and InvestorDaily. 
Neil is also the host of the ifa show podcast.