AGL Energy has rejected a revised offer from a consortium led by Brookfield Asset Management and Mike Cannon-Brookes' Grok Ventures to acquire the company for $8.25 per share.
In an ASX filing on Monday, AGL Energy said the board considers the revised proposal to be "well below" both the fair value of the company on a change of control basis and relative to the expected value of the proposed demerger.
"The revised unsolicited proposal continues to ignore the opportunity that AGL Energy shareholders have through our proposed demerger to realise potential future value," said AGL Energy chairman Peter Botten.
"It also ignores the momentum we have recently seen in the business through our solid half-year result, strong progress on the demerger, strong interest in our Energy Transition Investment Partnership and the improvements we are seeing in forward wholesale prices," Mr Botten continued.
"We have defined distinct dividend policies and capital structures for each company that will support both future growth and appropriate returns to shareholders, as both organisations pursue their commitment to responsibly decarbonise without impacting energy reliability and affordability," he added.
Brookfield Asset Management and Mike Cannon-Brookes' Grok Ventures made an initial offer for AGL Energy on 19 February, pricing the company at $7.50 per share.
The bid was rejected on the basis that it "materially undervalues" the company and is not in the best interests of AGL Energy shareholders.
Taking to Twitter over the weekend, Mike Cannon-Brookes said the Brookfield-Grok consortium is "putting our pens down, with great sadness".
"Our path was the world's biggest decarbonisation project," Mr Cannon-Brookes said.
"The board are proceeding with their demerger path. This path is a terrible outcome for shareholders, taxpayers, customers, Australia and the planet we all share."
AGL Energy's demerger plan, being put to shareholders in June, proposes to split AGL Energy into two entities – AGL Australia and Accel Energy.
The structural separation proposal was made on 31 March last year, with the separation scheduled for completion by 30 June 2022.
At the recent results announcement, AGL Energy outlined climate commitments for both proposed organisations that, it said, "demonstrated decisive action on decarbonisation".
"These commitments strike a balance between enabling Australia's current and future energy needs and the need to responsibly decarbonise, without impacting energy reliability and affordability," Mr Botten said.
"Under these commitments, AGL Australia would achieve 50 per cent reduction in emissions by 2030 and Accel Energy would achieve a 55-60 per cent reduction in emissions by no later than 2034, with the potential to bring this forward should the system be ready."
In February, AGL announced it would bring forward the planned closure of the Bayswater black coal plant in NSW to no later than 2033 and Loy Yang A Power Station in Victoria to 2045.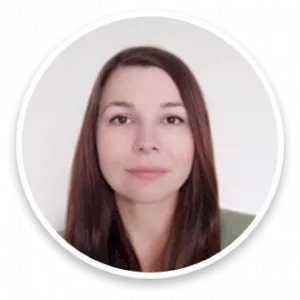 Maja's career in journalism spans well over a decade across finance, business and politics. Now an experienced editor and reporter across all elements of the financial services sector, prior to joining Momentum Media, Maja reported for several established news outlets in Southeast Europe, scrutinising key processes in post-conflict societies.