While not one of the formal items of the AGM meeting, Afterpay's chair and co-founders jumped on the opportunity to recap the board's key recommendations in favour of the Square transaction.
Referencing Afterpay's rapid growth – a 60 per cent boost in customers year-on-year in FY21 – Elana Rubin drew attention to the "complementary nature" of the two businesses.
"Square and Afterpay have a shared purpose to improve customer outcomes, to make the financial system fairer and more inclusive," Ms Rubin said.
"The complementary nature of the two businesses presents an opportunity to grow both organisations via strategic synergies and deepen the relationships between merchants and customers," she continued.
Earlier this month, shareholders of US payments platform founded by Twitter's Jack Dorsey approved the issuance of new shares for the purchase of Afterpay for $39 billion.
Afterpay expects the transaction to close in the first quarter of 2022, but before that can happen, Afterpay shareholders will be asked to cast their vote at a dedicated EGM scheduled for early December.
"If the scheme is approved at the EGM, Afterpay shareholders will be entitled to receive the scheme consideration for each Afterpay share they hold on the record date. The scheme consideration will comprise 0.375 new Square securities per Afterpay share held," Ms Rubin said.
"This is a fixed ratio which means that shareholders will receive the ratio of 0.375 regardless of the number of shares on issue at the time of completion.
"The board encourages all shareholders to thoroughly review the scheme booklet and other disclosure materials and to contact the dedicated shareholder information line for any queries ahead of the meeting," Ms Rubin noted.
Similarly, co-CEO Anthony Eisen expressed his "tremendous excitement" by the prospect of "bringing together the ecosystems of these two fantastic businesses".
"As Elana mentioned, we strongly believe in the compatibility, not just of our operations, but of our team culture and our commitment to improving financial wellbeing. Bringing our 16 million customers together with Square's 70 million annual active Cash App customers is a significant first step post-completion."  
In August, Square and the 2015-founded buy now, pay later service confirmed they had entered into a scheme implementation deed that would see Square acquire all of the issued shares in Afterpay. 
The "acquisition aims to enable the companies to better deliver compelling financial products and services that expand access to more consumers and drive incremental revenue for merchants of all sizes".
"Square and Afterpay have a shared purpose. We built our business to make the financial system more fair, accessible and inclusive, and Afterpay has built a trusted brand aligned with those principles," Mr Dorsey said at the time.
"Together, we can better connect our Cash App and seller ecosystems to deliver even more compelling products and services for merchants and consumers, putting the power back in their hands."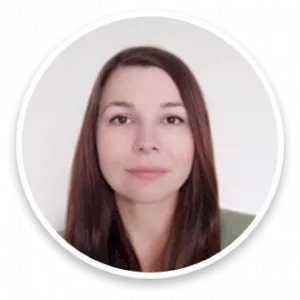 Maja's career in journalism spans well over a decade across finance, business and politics. Now an experienced editor and reporter across all elements of the financial services sector, prior to joining Momentum Media, Maja reported for several established news outlets in Southeast Europe, scrutinising key processes in post-conflict societies.