Despite the lobby efforts of APA Group, AusNet Services has agreed to a binding takeover offer from Brookfield in a unanimous decision.
In a deal that values the Australian electricity and gas distribution company at $10.2 billion, AusNet Services announced on Monday it has entered into a scheme implementation deed with Brookfield.  
The company confirmed that its board unanimously supported the $2.65 per share offer from the consortium led by Brookfield, which also includes co-investors Sunsuper, Alberta Investment Management Corporation, the Investment Management Corporation of Ontario and Healthcare of Ontario Pension Plan.
The deal has an enterprise value of $17.8 billion.
But the agreement is expected to further antagonise rival bidder APA Group after its $10 billion offer was beaten by Brookfield by just one day. The group has since argued that AusNet knew its proposal was in the works, and that a notice informing of its intentions was inked and mailed on 16 September.
"APA is disappointed that AusNet has purported to enter into a period of exclusivity with Brookfield for effectively eight weeks, notwithstanding AusNet's knowledge of the pending revised, and potentially superior proposal, from APA," the company said in September.
On Monday, APA said it will "remain financially disciplined" following AusNet's announcement.
"APA submitted a non-binding indicative offer for AusNet on 21 September 2021 and was granted due diligence last week, following a decision by the Takeovers Panel that a "no talk" exclusivity arrangement with Brookfield agreed between AusNet and Brookfield be made subject to a "fiduciary out".
"APA still considers the AusNet business to be highly attractive. While APA has received strong support from investors in both AusNet and APA Group for its proposed acquisition, APA will continue to remain financially disciplined," the group said in an ASX filing.
However, in its own ASX filing, AusNet revealed that on 31 October it received a binding offer from Brookfield that was too good to pass up.
"Given that $2.65 significantly exceeds the indicative reserve price, the board believes it has a responsibility to convert it into a binding offer while retaining the ability to consider superior proposals," AusNet said.
"APA did not indicate that it would be able to offer a full cash alternative or the value level at which any improvement to its indicative proposal could be made," the company added.
"APA had been made aware that Brookfield might seek to make a revised proposal and were encouraged to have their best proposal in front of the AusNet Board at all times."
The scheme implementation deed is subject to various conditions including approval by AusNet shareholders at a scheme meeting which is proposed to be held before the end of March 2022.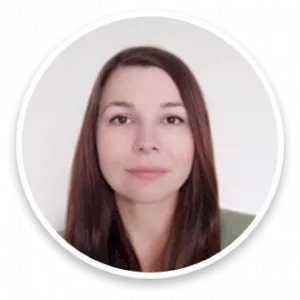 Maja's career in journalism spans well over a decade across finance, business and politics. Now an experienced editor and reporter across all elements of the financial services sector, prior to joining Momentum Media, Maja reported for several established news outlets in Southeast Europe, scrutinising key processes in post-conflict societies.