After posting a 13.6 per cent reduction in its full-year profit on Thursday (7 November), Mr Chronican noted that the banking industry is going through a difficult time; the combined pressure of the Hayne royal commission and the low interest rate environment have had a significant impact on the profitability of banking, he said.  
"We are doing what we can to make sure that we address all the issues of the past but also prepare for the future," the NAB CEO said.
The bank's planned sale of MLC is both an issue of the past and of the future. Mr Chronican explained that when the demeger was announced in May 2018, the plan was to have the business off-loaded within the financial year 2019. 
"Obviously as we fully grasp the size of the remediation work, that was inappropriate as the business wouldn't have been ready to be separated. We can't separate a business until those issues are appropriately dealt with," he said. 
Mr Chronican outlined a number of things that need to be in place for a successful separation from the MLC business to occur. One is to make sure the group is sufficiently well advanced on its remediation program so that it is not handing on a legacy liability to the new shareholders. 
NAB's total customer-related remediation was $1.2 billion for the year to 30 September 2019. In April, when the bank announced an additional $525 million in remediation charges, Mr Chronican said 91 per cent of the charges were related to the wealth business. At that time the company had 350 staff dedicated to remediating customers, with plans to increase that number to 500. 
Speaking to the media this week, Mr Chronican said the demerger of MLC had to be "a functional separation of the business" and "on a healthy footing" before it is off-loaded. 
"That is the work that is underway with Geoff Lloyd leading it," he said. 
"Finally, the environment needs to be right for whatever the sale mechanism is. Let's say it's a float, for that float to succeed. We will keep that under close review. Our current plan is to still that we will execute that in the course of calendar 2020. But we are not going to box ourselves in to sell something at an inappropriate time."
NAB's statutory net profit for the 2019 financial year was $4.8 billion. The group's consumer banking and wealth division took the biggest hit, with cash earnings down $11.2 per cent to $1.4 billion.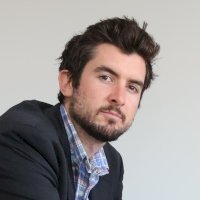 James Mitchell is the editor of the Wealth and Wellness suite of platforms at Momentum Media including Investor Daily, ifa, Fintech Business, Adviser Innovation and Wellness Daily.