Founder and Director Sean O'Neill confirmed the group has four key appointments to the team recently as it builds its capability for what it believes will be increased corporate activity in the health, education, and related government services areas.
"We employed Jonathan Hoe, a mergers and acquisitions lawyer previously with the law firm Allens who also boasts four years in advisory with KPMG, Kevin Han, a consultant with a background in infrastructure advisory with EY, Kieran Ellis, an accountant from William Buck with a background in audit, and Florian Krettek, a data analyst from Nord/LB with a background in private equity and structured finance," Mr O'Neill said.
"They all bring different skill sets to Nash Advisory that will enable us to go to the next level in our merger and acquisition work that has already seen the firm involved in transactions such as the sale of Australian Wholefoods to Patties Pies (owned by Pacific Equity Partners) and the sale of Travellers Autobarn to DKG Group."
Mr Hoe said is was an exciting time to be joining Nash Advisory: "The firm is building an enviable reputation in this space, so to join this dedicated team as it attracts exciting deals such as the sale of Kosmea Australia, a skin care company with strong exports to Asia, promises to be extremely fulfilling professionally."
Although businesses with exposure to consumers, housing and financial services might struggle in 2019 as these sectors of the economy slow, as well as financial services having the additional issue of grappling with a post-royal commission world, O'Neill said, Nash Advisory expects other sectors to flourish as Labor has historically loosened the purse strings in areas such as health and education.
"In addition to those sectors, we also have clients in the following sectors that will launch deals in the coming months: travel and tourism, infrastructure, electronic vehicles, and ports, with each looking to commit to deals worth between $25 million and $100 million," he said. 
"There are also many large-scale infrastructure projects underway in most Australian cities that have timelines of between five and 10 years that will continue to generate economic activity as other sectors slow down.
"A Labor government is likely to result in a rotation in the M&A markets away from consumer and housing and towards sectors with strong government funding dynamics. There will be some segments where high growth will be achievable and margin expansion, with those using technology in smart ways succeeding the most."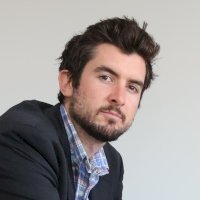 James Mitchell is the editor of the Wealth and Wellness suite of platforms at Momentum Media including Investor Daily, ifa, Fintech Business, Adviser Innovation and Wellness Daily.