In its first quarter earnings results, Challenger announced a 2 per cent increase in total life sales to $2.8 billion driven by record quarterly annuity sales, alongside a 3 per cent rise in groups assets under management (AUM) to $107 billion.
"Challenger has started FY24 well, demonstrating our progress in executing a range of strategic initiatives to drive growth and extend the duration of annuity business to improve book quality," said managing director and chief executive officer Nick Hamilton.
"Our Life business delivered another strong performance, with annuity sales driving book growth of 4.2 per cent. In particular, sales of lifetime and longer duration annuity business were exceptional, supported by rising demand for guaranteed income".
Mr Hamilton flagged "significant opportunity" for Challenger to "support" superannuation funds to help meet their members' needs in retirement.
"In July, Challenger was selected as Aware Super's partner to provide a de-risking solution for its defined benefit fund that included a group lifetime annuity to the value of $619 million. The win highlighted the depth of Challenger's capability and strength of our investment and longevity risk solutions," Mr Hamilton said.
"We're making great progress in ensuring it's easier for customers, clients, and advisers to do business with us. Challenger officially launched fixed term annuities 'in' the Netwealth platform in September, which provide advisers and their clients with a seamless and contemporary experience to access fixed term annuities directly and invest both superannuation and non-superannuation monies."
Challenger's Funds Management business delivered a positive performance despite challenging industry conditions, with growth of 3 per cent to $98 billion.
"We continue to focus on adding new alternative investment strategies to meet growing client demand. In July, we welcomed Elanor to Fidante's stable of affiliate managers and commenced distributing the Apollo Aligned Alternatives strategy to the Australian market in September.
"With the structural tailwinds to the Australian retirement market, we have an exciting year ahead as we leverage our expertise to meet the growing need for guaranteed income and active investment management", said Mr Hamilton.
Looking forward, Challenger reaffirmed its FY24 normalised net profit before tax guidance range of between $555 million and $605 million.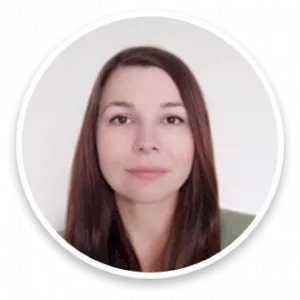 Maja's career in journalism spans well over a decade across finance, business and politics. Now an experienced editor and reporter across all elements of the financial services sector, prior to joining Momentum Media, Maja reported for several established news outlets in Southeast Europe, scrutinising key processes in post-conflict societies.