The US consumer price index (CPI) increased 0.4 per cent in September, taking the yearly leap to 3.7 per cent, exceeding expectations of a 3.6 per cent boost.
This marks the fourth consecutive month of rising CPI in the United States.
Commenting on the new data, Nigel Green, the CEO of deVere Group, said: "Taking into account the latest US CPI data, and the minutes from the most recent Federal Reserve meeting, which were published on Monday, we expect there to be one last 25-basis-point hike at its two-day meeting beginning 31 October."
Last week, US share markets bounced and bond yields dipped following the latest remarks from a US Federal Reserve official, who suggested further hikes to the funds rate may no longer be necessary in the fight to quell inflationary pressures.
Atlanta Fed president Raphael Bostic said at the time: "I actually don't think we need to increase rates anymore."
"... We have clearly moved into a restrictive place – the economy is clearly slowing down – and a lot of our policy impact has yet to come."
But, according to Mr Green, the surprise CPI boost, and the growing uncertainty of the trajectory of the world's largest economy in light of ongoing geopolitical uncertainty, will likely see the Fed choose to "avoid complacency" in the continuing battle against inflation.
"As a result, we expect that interest rates will still continue to remain higher for longer."
Just days before the US CPI data was published, Saxo Asia Pacific market strategist Charu Chanana said: "A higher-than-expected core US CPI print could give further legs to the higher-for-longer narrative, boosting USD further and weighing on JPY as well as risk-sensitive currencies like AUD and NZD."
Ms Chanana also noted at the time that the Fed is "unlikely" to hike rates in "this volatile environment", and added that, barring any strong upside surprises, rates may likely stay on hold at the November meeting.
"As long as economic data does not weaken, Fed will keep pressing on its higher-for-longer message," she added.
Meanwhile, other key data such as advance US GDP (due on 26 October) and PCE (due on 27 October) will be on watch ahead of the FOMC decision on 1 November.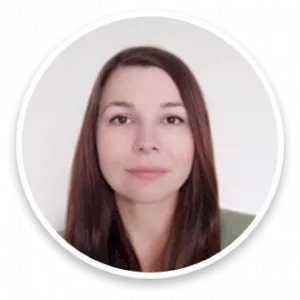 Maja's career in journalism spans well over a decade across finance, business and politics. Now an experienced editor and reporter across all elements of the financial services sector, prior to joining Momentum Media, Maja reported for several established news outlets in Southeast Europe, scrutinising key processes in post-conflict societies.