With the Reserve Bank of Australia (RBA) due to deliver its October rate decision today, AMP's chief economist has cautioned that pursuing another rate hike would entail a "very high risk" given the evident economic slowdown in recent data.
"We remain of the view that the risk of a recession is already around 50 per cent," Shane Oliver said in his latest market update.
Dr Oliver expects the RBA, under the new leadership of governor Michele Bullock, to deliver a hold on Tuesday in line with the "wait and see mode" it adopted three meetings ago.
"The RBA is expected to leave rates on hold at 4.1 per cent," he said.
"Since the last RBA board meeting, the combination of softening full-time jobs growth and a further fall in job vacancies, real retail sales continuing to fall, and the underlying trend in inflation remaining down all against the background of tight monetary policy are consistent with the RBA remaining in 'wait and see mode' and therefore leaving interest rates on hold for the fourth month in a row."
Dr Oliver does, however, expect the RBA to reiterate its tightening bias with the use of the now infamous words: "Some further tightening of monetary policy may be required".
"The risk of another hike by year end has gone up to around 40 per cent in our view with still sticky services inflation, increasing upside risks to wages growth, poor productivity and upside risks to inflation expectations posed by higher petrol prices," Dr Oliver assessed.
"If new governor Bullock is to raise rates again, though she is likely to wait to see the September quarterly CPI and updated RBA forecasts, which will both be available by the November meeting and possibly September quarter wages data, due in mid-November, which could take us to the December meeting," he added.
Last week, the money market was attaching a zero probability to a hike, but 94 per cent chance of a 25 basis point hike by May next year.
While economists at ANZ predict a "hawkish pause" in October, they believe the RBA could hike in November if inflation comes in higher than forecast.
"For now, we still see the RBA on an extended pause, but signs inflation might be running a little higher than expected are consistent with the risk we have been highlighting, namely if the RBA moves this year or early next rate rises are more likely than cuts," they said.
"Market pricing has also shifted in that direction, although we think that reflects developments offshore as much as strictly domestic concerns."
The other major banks also expect a hold but acknowledge the possibility of further rate lifts.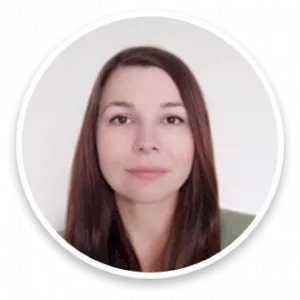 Maja's career in journalism spans well over a decade across finance, business and politics. Now an experienced editor and reporter across all elements of the financial services sector, prior to joining Momentum Media, Maja reported for several established news outlets in Southeast Europe, scrutinising key processes in post-conflict societies.