In its latest Year in Review report, the Future Fund declared that in 2022–23, "the role of beta is increasingly challenged and the role of alpha is more important than ever".
"The divergence of economies means companies can better distinguish themselves in a more difficult environment," the sovereign wealth fund said.
"As a result, active alpha-seeking strategies in our $65 billion listed equities program are increasingly attractive, provided we can be confident that excess returns will be sustained."
To further its chances of success, the fund confirmed in its annual report that it has begun a new partnership with Maple-Brown Abbott, a domestic, privately owned boutique fund manager.
The goal, the fund said, is to pursue "persistent" alpha opportunities that exist in the Australian small cap space.
"Relative to other segments of the domestic equity market, Australian small company stocks have a lower level of analyst coverage, higher dispersion in analyst forecasts and greater forecasting error," the fund said.
It emphasised that the "broad and diversified nature" of the small company benchmark inherently enables active managers to leverage proprietary insights, allowing them to take significant positions relative to the index and generate alpha specific to individual stocks.
"By adopting an active strategy in Australian small companies, we are backing the investment management industry in Australia and enhancing our support for the country's emerging corporate leaders through considered capital allocation and constructive engagement," the Future Fund said.
Commenting on the new partnership, the chief executive officer and managing director at Maple-Brown Abbott, Sophia Rahmani, said on her LinkedIn profile: "We are delighted to be in partnership with the team at Future Fund and congratulations to our Australian small caps portfolio managers, Phillip Hudak, CFA and Matt Griffin, and the broader MBA team who have been involved."
Earlier this year, Raphael Arndt, the CEO of the Future Fund, said the fund, which shifted away from active equities management six years ago, was re-evaluating its strategy due to significant changes in economic and market conditions. Mr Arndt explained at the time that the initial shift was influenced by central bank policies, but evolving circumstances had led the sovereign wealth fund to reconsider active equity management.
"Economies are diverging, and companies can better distinguish themselves in a more challenging environment," he said at the Australian Financial Review's Alpha Live Conference.
"As a result, active alpha-seeking strategies in our $65 billion listed equities program are increasingly attractive, provided that we can be confident that returns are driven by skill and not luck."
The Future Fund grew to $206.1 billion at the end of June, up from $202.8 billion at the end of March and more than $145 billion above its initial contribution of $60.5 billion in 2006.
Since its inception, the fund has delivered an average annual return of 7.7 per cent per annum, above its target return of 7.0 per cent, while over the past decade it has delivered an average annual return of 8.8 per cent per annum against a target of 6.9 per cent per annum.
Recently, calls have intensified for the fund to be wound up to pay government debt, among other things.
Responding to these in an opinion piece penned for The Australian Financial Review, chairman of the Future Fund Peter Costello said that "the point to bear in mind is that you only get to spend the Future Fund once".
"After that it is gone. The government will borrow more and run up more debt, renewables will require continuing subsidies, housing and dams will always be needed, but once the Future Fund is spent, it is no more. The asset ceases.
"The Future Fund is a once-in-a-century asset.
"As such, it would be wise to spend it on the most pressing, the most needed cause, and in particular, at the time where it can make the most difference."
Mr Costello, who is the founder of the fund, is set to retire from his role as chairman next year following the expiration of his 14-year term.
Acknowledging this milestone in the fund's latest report, Mr Arndt said: "I thank him for his dedication, leadership and foresight over the years. Future generations of Australians will see the benefit of his commitment and dedication to our purpose for many years to come."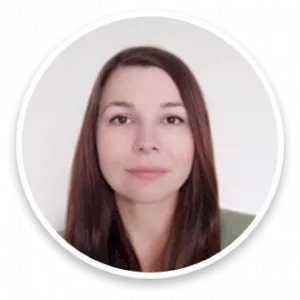 Maja's career in journalism spans well over a decade across finance, business and politics. Now an experienced editor and reporter across all elements of the financial services sector, prior to joining Momentum Media, Maja reported for several established news outlets in Southeast Europe, scrutinising key processes in post-conflict societies.