In a statement issued on Monday, the fund manager announced a significant achievement in its expansion efforts, having successfully broadened its Australian Financial Services Licence (AFSL) to cater to both financial advisers and retail investors.
As of 1 September, Natixis Investment Managers (Natixis IM) now incorporates the distribution team of local affiliate IML, more than doubling the number of staff it employs in Australia.
"Financial advisers play a crucial role in steering Australians towards better financial futures. We want to help advisers better serve Australians by bringing greater diversity to the market to ensure investors have more choice in how they achieve their financial goals," said country head of Australia and New Zealand for Natixis IM, Louise Watson.
Ms Watson explained that one of the primary motivations behind extending the licence was the substantial interest it had garnered from financial advisers.
"Australian investors are still highly concentrated in Australian equities and property, which is a tiny part of the global investment landscape. If Australians diversify their investments into other markets and asset classes it can give them more resilient investment portfolios which perform better over the long-term."
Fabrice Chemouny, head of international distribution at Natixis IM, said expanding its existing AFSL is "an exciting development" which reflects the firm's "strong commitment" to Australia.
"Natixis IM has already built a good foundation among Australian institutional investors, and we are now looking forward to delivering our world-class strategies and client-focused service to financial advisors and individual investors."
Natixis IM, overseeing assets exceeding $1.2 trillion worldwide, is ranked as the world's 17th largest asset manager according to a ranking by market researcher Cerulli.
According to the firm, its point of difference is its global Expert Collective of high-performing active managers that delivers more than 200 strategies across different asset classes including global large, small and medium cap equities, global fixed income, sustainable investing, real estate, and private assets.
"We have a firm-wide initiative to ensure that our whole team are focused on the client and what is important to them. We seek to understand their challenges and help clients to solve them with the very best of our global Expert Collective," concluded Ms Watson.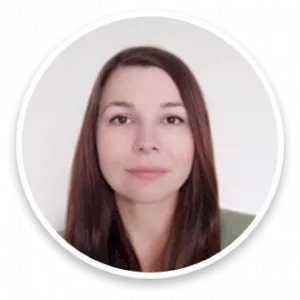 Maja's career in journalism spans well over a decade across finance, business and politics. Now an experienced editor and reporter across all elements of the financial services sector, prior to joining Momentum Media, Maja reported for several established news outlets in Southeast Europe, scrutinising key processes in post-conflict societies.