The reporting season has seen a range of earnings outcomes, with approximately 58 per cent of companies reporting year-on-year earnings growth. While this figure falls below the historical norm of 63 per cent, it underscores the persistent challenges faced by businesses, said AMP chief economist Shane Oliver.
The Australian June half earnings reporting season is now about 85 per cent done in terms of companies and 92 per cent done in terms of market capitalisation, and while "it's been better than feared", Dr Oliver said in his latest market update that expectations are still getting revised down on the back of cautious corporate guidance.
"Upside and downside surprises have been neck and neck with about 36 per cent surprising on the upside which is below the norm of 43 per cent and 36 per cent surprising on the downside which is more than the norm of 26 per cent," he explained.
Taking a closer look at dividends, Dr Oliver said the economic recovery has caused some companies to exhibit prudence in dividend distribution, with only 43 per cent increasing their dividends compared to the typical 58 per cent.
Moreover, he said fewer companies than normal have seen their share price outperform the market on the day they reported.
According to Dr Oliver, key themes that have emerged from the earnings reports include the persistent pressure of rising costs, which have affected various sectors, including manufacturing and retail. Building material companies have benefited from strong activity, but some are warning of a potential slowdown, while insurers have managed to improve their margins but at the expense of customers through substantial premium increases.
"So far, home borrowers are keeping up their payments, but rate hikes have yet to fully flow through, and corporate guidance has been cautious with more negative than positive guidance and retailers in particular are warning of tougher conditions and better off customers turning to discount stores (like Big W and K Mart) for bargains," Dr Oliver continued.
"Partly reflecting the cautious outlook guidance consensus earnings expectations have been revised down since the reporting season started."
The consensus now, he said, is for a +1.5 per cent rise in earnings for 2022–23 and for a -5.7 per cent fall in earnings in 2023–24, with both revised down from +2.5 per cent and -0.8 per cent respectively, at the end of July.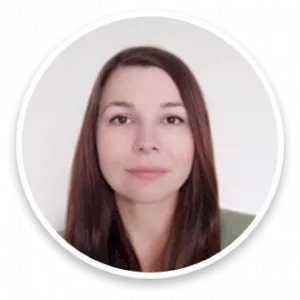 Maja's career in journalism spans well over a decade across finance, business and politics. Now an experienced editor and reporter across all elements of the financial services sector, prior to joining Momentum Media, Maja reported for several established news outlets in Southeast Europe, scrutinising key processes in post-conflict societies.