Earlier this month, the Australian Competition and Consumer Commission (ACCC) announced that it has decided not to grant merger authorisation for ANZ to acquire Suncorp Group's banking division in a deal valued at $4.9 billion.
In a statement on Friday, ANZ said it has now filed an application for an Australian Competition Tribunal review of the decision by the ACCC.
ANZ chief executive officer Shayne Elliott said: "We have today sought a review of the ACCC's decision by the independent Australian Competition Tribunal.
"Not only do we believe that ANZ's acquisition of Suncorp Bank will create a combined bank which is better equipped to respond to competitive pressures to the benefit of Australian consumers, it will also deliver significant public benefits, particularly in Queensland.
"Queensland is thriving, with strong opportunities to further grow and prosper. We remain excited about the opportunities for ANZ and our customers in Queensland, and the benefits of bringing Suncorp Bank and its customers into the ANZ Group," Mr Elliott said.
ANZ added that while the acquisition remains subject to several conditions, it continues its preparations for the integration of Suncorp Bank into ANZ.
Completion of the acquisition is expected to occur in mid calendar year 2024.
When announcing the ACCC's decision to block the deal, ACCC deputy chair Mick Keogh said: "We are not satisfied that the acquisition is not likely to substantially lessen competition in the supply of home loans nationally, small to medium enterprise banking in Queensland, and agribusiness banking in Queensland."
Mr Keogh said that second-tier banks like Suncorp were important competitors against the major banks, especially given the barriers to new entry at scale into banking are "very high".
"Evidence we obtained strongly indicates that the major banks consider the second-tier banks to be a competitive threat," he continued.
"The proposed acquisition of Suncorp Bank by ANZ would further entrench an oligopoly market structure that is concentrated, with the four major banks dominating. It also limits the options for second-tier banks to combine and strengthen in a way that would create a greater competitive threat to the major banks."
If the tribunal does provide approval, the deal still remains subject to receiving approval from Treasurer Jim Chalmers as well as legislative amendments in Queensland.
ANZ originally announced that it had agreed to acquire Suncorp Bank last July in a deal that it said would accelerate the growth of its retail and commercial businesses.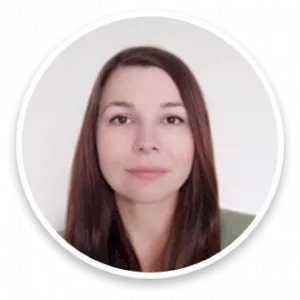 Maja's career in journalism spans well over a decade across finance, business and politics. Now an experienced editor and reporter across all elements of the financial services sector, prior to joining Momentum Media, Maja reported for several established news outlets in Southeast Europe, scrutinising key processes in post-conflict societies.