In its full-year financial statement for the year ending 30 June, Australian Ethical reported record 48 per cent growth in funds under administration (FUM) of $3 billion to reach $9.2 billion.
The growth, it said in an ASX listing, was driven by continued positive new flows, solid investment performance, and the completion of the successor fund transfer (SFT) with Christian Super.
Underlying profit after tax (UPAT) climbed 15 per cent to $11.8 million despite a challenging period, the investment manager said, while revenue added an equal 15 per cent to $81.1 million driven by strong average FUM growth.
Moreover, customer numbers increased 54 per cent year on year.
Commenting on the results, John McMurdo, Australian Ethical chief executive officer said: "This is a really strong result for Australian Ethical, with a substantial increase in both FUM and customer numbers, and an uplift in UPAT.
"I'm proud of the investment team's strong performance over the past year despite 2023 remaining a challenging market for investment managers amid broader macroeconomic uncertainty. We see this result as a testament to the resilience of our unique investment approach, and our deep expertise in ethical investing garnered over three decades."
Looking forward, Mr McMurdo said Australian Ethical has begun FY24 in "a strong position".
Highlighting "compelling" medium-term market opportunity, Mr McMurdo said, "we build the path to deliver our aspirational growth targets".
"The full-year revenue effect of the SFT, ongoing positive flows, and market performance will see us well placed as we target $100 million in annualised revenue by the end of FY24.
"With this increased scale, we believe we can invest judiciously to capture future growth opportunities, whilst also delivering further operating leverage as we target a lower cost-to-income ratio and look ahead to solid profit growth in FY24."
Mr McMurdo added that a key focus for Australian Ethical during FY24 and FY25 will be "continuing to build investment capability across all asset classes".
"We'll also continue to invest prudently in technology, brand, distribution, new products and customer experience in line with our growth strategy."
Back in July 2022, Australian Ethical and Christian Super signed an SFT deed having explored a merger earlier in the year with both groups inking a memorandum of understanding in April.
In an ASX announcement in June, Mr McMurdo said given the investment manager's movements this financial year, the business is now "better positioned than ever for further headline and earnings growth following the successful integration of the Christian Super successor funds transfer (SFT), and following positive investments' returns, and organic net cashflows".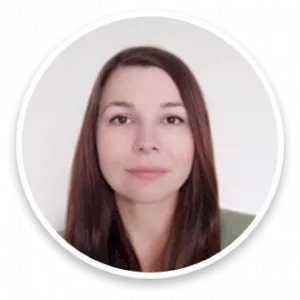 Maja's career in journalism spans well over a decade across finance, business and politics. Now an experienced editor and reporter across all elements of the financial services sector, prior to joining Momentum Media, Maja reported for several established news outlets in Southeast Europe, scrutinising key processes in post-conflict societies.