Bravura has had a tough year which has driven the requirement and urgency for change at the financial software solutions provider.
In a filing to the ASX on Friday, the company said it posted a net loss of $280.7 million for FY23, compared to a profit of $29.9 million a year earlier – equating to a decline of 1,038 per cent.
Bravura said its total revenue declined by 6.4 per cent on the year to $249.6 million. Wealth management revenue dipped from $169.5 million in FY22 to $163.6 million, while funds administration revenue dropped from $97.1 million to $86 million.
Commenting on the results, in a joint statement, Matthew Quinn, independent non-executive chairman, and Andrew Russell, chief executive officer and managing director, said: "FY23 was a year of underperformance and great disappointment for our stakeholders.
"We acknowledge it will take time to rebuild trust. Similarly, it has created uncertainty and concern for our people and our customers and over the next few months we will communicate openly with all stakeholders to update you as we stabilise the company, restore profitability, and rebuild value."
Mr Quinn and Mr Russell said they are "making progress on resetting the business" and positioning Bravura to have a "profitable run rate" by the end of FY24.
As such, they announced "simplified" short-term executive incentives and a lower cost base. Moreover, Bravura did not declare a dividend and said a decision has been made to suspend dividends until the company returns to generating significant free cash flow.
Bravura is expected to publish its three-year strategic plan in October.
Last month, it announced the appointment of its third chief executive since 2021.
At the time, Mr Quinn said: "We are very pleased that Andrew has agreed to become CEO of Bravura.
"Following an extensive search process, it is clear to the board that Andrew is the best candidate for the role and he has already demonstrated great leadership whilst acting as interim CEO. We are confident that Bravura has a very bright future with Andrew as CEO."
Bravura noted that Mr Russell's total fixed remuneration will be $750,000, with the addition of a 33 per cent short-term incentive plan and a one-off of 2.5 million options with a three-year vesting period.
A few months before appointing a new CEO, in March, Bravura announced the launch of a fully underwritten $23 million institutional placement and $57 million pro-rata accelerated non-renounceable entitlement offer to support its organisational change program.
At the time, Bravura said its fully underwritten equity raising of $80 million would result in the issue of some 200 million new shares, representing approximately 81 per cent of its current issued capital. On Friday, the company confirmed that following the capital raise, "the business is well capitalised".
"Furthermore, cash burn has reduced in Q4 following tighter expense focus by management," it said.
New appointments
In a separate listing with the ASX, Bravura on Friday announced the upcoming appointments to its board of Sarah Adam-Gedge as an independent non-executive director and Damien Leonard as a non-executive director.
Ms Adam-Gedge will be appointed chair of the audit and risk management committee and a member of the human resources committee, while Mr Leonard will join the company's human resources committee. He has agreed to waive all directors' fees.
Mr Quinn commented: "It is great to welcome Sarah and Damien to the Bravura board. They bring deep and varied experience that will provide invaluable input and guidance as we continue the transformation of our company".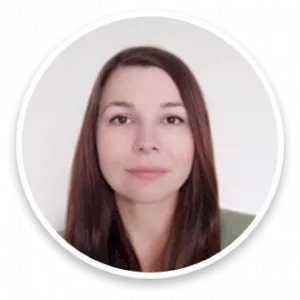 Maja's career in journalism spans well over a decade across finance, business and politics. Now an experienced editor and reporter across all elements of the financial services sector, prior to joining Momentum Media, Maja reported for several established news outlets in Southeast Europe, scrutinising key processes in post-conflict societies.