JP Morgan Asset Management (JPMAM) has officially introduced the JPMorgan Income Active ETF (Managed Fund) ("JPIE") and has plans to soon release the JPMorgan Emerging Markets Research Enhanced Index Equity Active ETF (Managed Fund) ("JREM") on Cboe Australia.
These listings bring the total number of JPMAM's active ETFs to nine in the last 12 months.
The asset manager explained that the JPIE represents the inaugural fixed income active ETF that JPMAM is offering to the Australian investment market. This strategy employs a bottom-up approach in active fixed income management, aiming to achieve yield and establish stable income while mitigating volatility.
"We are excited to list our first active fixed income ETF," said Mark Carlile, head of wholesale, Australia and New Zealand.
"The search for consistent and stable income continues to resonate with our clients, especially in the current interest rate environment when making active decision with full flexibility is critical. This strategy has the flexibility to make tactical allocations, adjusting the portfolio to manage duration and risk. As a fully flexible global fixed income solution, this strategy looks for opportunities to upgrade credit quality, increase liquidity and capture yield, whilst managing duration across different fixed income sectors. This helps the portfolio to be well positioned in this current volatile environment," Mr Carlile explained.
In addition to the listing of JPIE, JPMAM said it will also shortly list JREM – an active ETF that leverages JPMAM's underlying Research Enhanced Index (REI) strategy seeking positive alpha at low tracking error, staying sector, style and region neutral.
"JREM is a great addition to our Global REI suite of products providing investors access to emerging markets (EM) but in fairly conservative manner," said Mr Carlile.
"When we look at the big picture, the economic and demographic growth story within EM is still very compelling and an important inclusion in a well-diversified investment portfolio – particularly for those focused on the longer-term fundamentals and looking to capture the growth opportunities."
JPMAM currently boasts more than 300 fixed income professionals and $1.079 trillion in global fixed income assets under management.
"We are continually enhancing our product range, identifying gaps in the market where we feel our expertise and knowledge can deliver value for Australian investors," said Andrew Creber, Australia and New Zealand chief executive officer.
"With our global scale, we seek to bring our best-in-class solutions at competitive fees – and be the leading global active asset manager in Australia."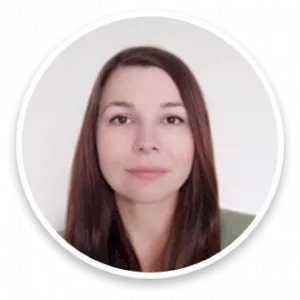 Maja's career in journalism spans well over a decade across finance, business and politics. Now an experienced editor and reporter across all elements of the financial services sector, prior to joining Momentum Media, Maja reported for several established news outlets in Southeast Europe, scrutinising key processes in post-conflict societies.