In a statement to the ASX on Tuesday, HUB24 revealed its underlying net profit after tax (NPAT) climbed 64 per cent in the year ended 30 June to $58.8 million, while its underlying group EBITDA rose 45 per cent to $102.4 million.
Underlying platform EBITDA added 37 per cent over the year to $85.1 million, while total funds under administration (FUA) surged 23 per cent to $80.3 billion. The latter comprised platform FUA of $62.7 billion, up 26 per cent, and portfolio, administration and reporting services (PARS) FUA of $17.6 billion, up 11.1 per cent. Platform net inflows, however, suffered a 17 per cent drop to $9.7 billion.
"The HUB24 platform has achieved market-leading net inflows, increased market share, and continues to be recognised by both advisers and the industry as Australia's best platform," said Andrew Alcock, HUB24's managing director.
During FY23, HUB24 said it "progressed the delivery of strategic initiatives" including the acquisition of myprosperity, which underpins its plans to "further progress" its "platform of the future strategy".
"The acquisition of myprosperity will enhance our group capabilities, further consolidate our market-leadership position and provide opportunities to continue to deliver innovative products and solutions that create value, efficiency, and choice for financial professionals and their clients," said Mr Alcock.
Moreover, HUB24 disclosed that in FY23, it increased its platform market share to 6.1 per cent, up from 5.1 per cent.
Moving forward, HUB24 said it "remains focused" on maintaining its "market leadership", while "creating the platform of tomorrow".
Based on the expectation of ongoing strong net inflows to the platform, HUB24 said it is targeting a revised platform FUA range of $92–100 billion by FY25. Platform FUA already increased to $64.5 billion as at 17 August 2023, the company said.
Given the company's "strong performance", HUB24 also confirmed the directors have determined a final dividend, fully franked, of 18.5 cps to be paid on 13 October 2023.
HUB24 reveals buyback
Also on Tuesday, the platform provider announced an on-market share buyback program which will commence on 11 September 2023 with shares to be bought back over a 12-month period.
The buyback, HUB24 disclosed, will be funded from existing cash reserves and the current intention is that the maximum value of shares bought back will be approximately $50 million.
"The buyback program delivers shareholder returns whilst retaining flexibility to take advantage of strategic growth opportunities," the company said.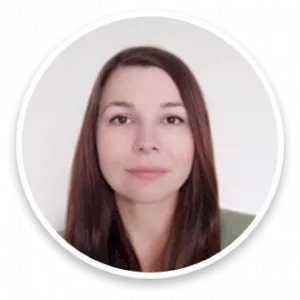 Maja's career in journalism spans well over a decade across finance, business and politics. Now an experienced editor and reporter across all elements of the financial services sector, prior to joining Momentum Media, Maja reported for several established news outlets in Southeast Europe, scrutinising key processes in post-conflict societies.