In a statement on Monday, Iress said it has entered into a binding share sale and purchase agreement to divest its Managed Funds Administration (MFA) business to global software and software-enabled services provider, SS&C Technologies (SS&C) for a total cash consideration of $52 million subject to customary working capital adjustments.
Iress confirmed it will use the proceeds to retire debt.
The transaction comes in the wake of Iress' strategic repositioning announcement in April, which outlined a renewed focus on its core businesses, simultaneous with the management of non-strategic ventures to extract value and optimise capital allocation.
Iress' group CEO Marcus Price also revealed that the firm is "well progressed" in discussions around the potential divestment of its platforms business.
"We aim to update the market on this further execution point in the coming months," he said.
Iress' MFA business has over $900 billion in funds under administration, and delivers administration services connecting custodians, responsible entities and fund managers with investors and financial advisers. Iress acquired the MFA business as part of the OneVue purchase in November 2020.
According to the statement, its board has determined that the sale of the MFA represents "the best long-term outcomes for shareholders, clients and the MFA team".
The completion of the transaction is subject to granting access to the systems and transferring the employees necessary to operate the MFA business, conditions which Iress said are expected to be satisfied by the end of Q3 FY23. Following completion, Iress will continue to provide transitional services to the MFA business for a period of 24 months, to assist in the transition to SS&C's ownership.
Commenting on the deal, Mr Price said: "This transaction is an important step in executing against Iress' refreshed strategy. As outlined to the market in April, we are committed to reducing costs, driving growth in our core Australian businesses, and managing our portfolio of non-strategic assets for value and the releases of capital.
"SS&C is a natural home for the MFA business. They share our strong belief in supporting the financial services community through technology-powered solutions. We are confident SS&C is well-placed to invest in the growth of the business for the benefit of both its clients and people."
SS&C is a global independent hedge fund and private equity administrator, and the largest independent transfer agency and recordkeeper.
Commenting on the company's plans for Australia, SS&C head of global investor and distribution solutions, Nick Wright, said: "We are delighted that the MFA team will be joining SS&C. I'm confident our clients, employees and shareholders will benefit from the MFA team's expertise, and we look forward to working together to bring top-of-the line software and services to managed fund companies in Australia."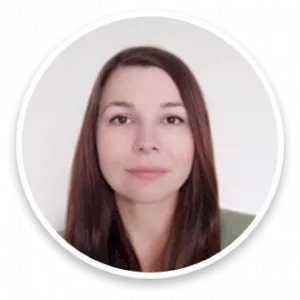 Maja's career in journalism spans well over a decade across finance, business and politics. Now an experienced editor and reporter across all elements of the financial services sector, prior to joining Momentum Media, Maja reported for several established news outlets in Southeast Europe, scrutinising key processes in post-conflict societies.