The investment management firm has introduced the Franklin K2 Athena Fund, its inaugural alternatives fund in the Australian market.
In a statement this week, Franklin Templeton said the fund, which is poised to improve access to alternative investment opportunities for Australian retail investors, offers access to uncorrelated risk premia strategies spanning equities, fixed income, and currencies.
"It is not surprising that as investors seek to address today's major issues, including inflation, achieving desired levels of growth, and effectively dealing with an uncertain world, they are increasingly turning to alternative asset classes to improve their investment outcomes," said Franklin Templeton's managing director and head of Australia and New Zealand, Felicity Walsh.
"We chose to bring this fund to market to provide access for Australian investors to this investment capability that provides daily liquidity and is cost effective. Both these features are key drivers for our clients," she added.
According to the fund manager, given the cash-rich nature of the portfolio, the "fund is well positioned" to take advantage of the tailwinds from a higher interest rate environment.
The new fund is managed by K2 Advisors, which was acquired by Franklin Templeton in 2012. K2 Advisors, established in 1994, specialises in hedge fund strategies focused on generating returns independent of economic conditions while actively managing risk.
The fund is under the supervision of Paul Fraynt, the head of direct trading and quantitative strategies, and currently holds total net assets amounting to $0.99 million.
The investment management firm also revealed that the Franklin K2 Athena Fund has received a "Superior" rating from SQM Research. The latter commended the fund's comprehensive investment process and praised the investment team for their clear responsibility and accountability.
Franklin Templeton boasts approximately US$260 billion managed across various alternatives strategies through specialist fund managers.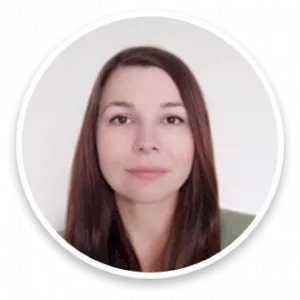 Maja's career in journalism spans well over a decade across finance, business and politics. Now an experienced editor and reporter across all elements of the financial services sector, prior to joining Momentum Media, Maja reported for several established news outlets in Southeast Europe, scrutinising key processes in post-conflict societies.