In a statement on Friday, BlackRock said it has lowered the fees on two iShares ETFs, from 0.2 per cent to 0.15 per cent, effective immediately on 6 July 2023.
The iShares ETFs in question are iShares Core FTSE Global Infrastructure (AUD Hedged) (ASX: GLIN) and iShares Core FTSE Global Property ex Australia (AUD Hedged) (ASX: GLPR).
Commenting on the fee reductions, Chantal Giles, head of wealth, BlackRock Australasia, said: "BlackRock has lowered the fee on two iShares ETFs — GLIN and GLPR — as part of its commitment to deliver greater efficiency and better value to Australian investors".
Ms Giles explained that following BlackRock's announcement earlier this year to significantly lower the cost of core index exposures, "we have seen a range of market participants respond to our move that, in turn, has delivered a win-win outcome for Australian advisers and investors alike".
"Now, Australian advisers can keep more of their fee budgets to allocate to more tactical and granular ETF exposures or higher cost alpha-seeking or alternative strategies in the current higher-for-longer macro environment. At the same time, it reduces the overall input costs associated with the delivery of financial advice.
"Ultimately, lower-priced core ETF exposures benefit all market participants and serve as a catalyst to drive further, long-term growth in the Australian ETP market, in line with other developed markets globally."
In February, BlackRock announced it had reduced the fee on its iShares Core S&P/ASX 200 ETF (IOZ) from 0.09 per cent to 0.05 per cent, alongside a fee reduction for the iShares Core Composite Bond ETF (IAF) from 0.15 per cent to 0.10 per cent.
At the time, BlackRock said it was committed to passing on the benefits of its scale to investors and advisers.
"We continually work to offer increased affordability to all types of investors," Peter Loehnert, Asia-Pacific head of iShares and index investments, BlackRock, said.
A day after BlackRock's announcement, BetaShares, too, announced its decision to reduce the management fee on its Australia 200 ETF (A200) from 0.07 per cent to 0.04 per cent.
InvestorDaily reached out to BlackRock for comment following its competitor's announcement. In a written statement, Jason Collins, deputy head of Australasia, BlackRock, said: "BlackRock is pleased to be the catalyst for making investing more accessible and efficient to Australian advisers and investors."
"Our iShares ASX200 ETF offering remains the lowest cost exposure tracking a S&P index."
Back in February, Arian Neiron, the chief executive officer and managing director of VanEck — also a provider of Australian shares ETFs — questioned the economic viability of these fee-cutting strategies long term.
Speaking to InvestorDaily, Mr Neiron said: "We would say that the strategies tracking Australia's largest 200 companies, that are currently involved in a price war, while are cheap for investors, may not be economically viable long term".
"Fund managers are for profit enterprises and as fiduciaries, need to ensure that the strategy is feasible to operate. This means these strategies or funds should not become a 'loss leader' that perpetually needs to be subsidised by investors and/or assets in other strategies," Mr Neiron said.
VanEck has since, as of 3 July, reduced the management fees for both the VanEck FTSE Global Infrastructure (Hedged) ETF (ASX: IFRA) and VanEck FTSE International Property (Hedged) ETF (ASX: REIT) to 0.20 per cent a year.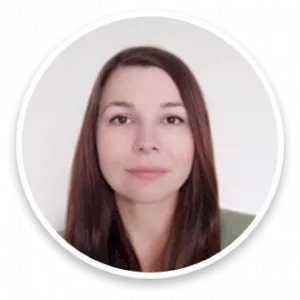 Maja's career in journalism spans well over a decade across finance, business and politics. Now an experienced editor and reporter across all elements of the financial services sector, prior to joining Momentum Media, Maja reported for several established news outlets in Southeast Europe, scrutinising key processes in post-conflict societies.