The global investment manager has significantly reduced its local footprint, with Brett Jollie the latest to announce his departure.
Speaking to InvestorDaily, Mr Jollie explained that this is a planned exit and a goal he has been actively pursuing since December of last year when abrdn revealed its plans to restructure its Australian operations.
"I have led this restructure and now it has been executed, the final stage is for me to depart," Mr Jollie said.
He confirmed that following the successful completion of the restructure, abrdn retains its commitment to Australia and the strong growth opportunity the Australian market presents.
Mr Jollie also revealed that abrdn's staff in Australia will now report to Ian Macdonald, the head of Singapore and deputy chief executive officer for Asia-Pacific.
"What we're doing here is restructuring the business to make sure we have a streamlined, competitive business going forward. We retain people on the ground, just not the same number," Mr Jollie stressed.
"In terms of a direct replacement for me, no, there won't be … The team on the ground will go about their business. Ian Macdonald will have oversight of the Australian business, so essentially my role will be picked up by him."
As was recently announced, the fund manager is streamlining the execution of its strategy through partnerships with SG Hiscock & Company — it will distribute its Australian suite of funds — and MSC Group to assume trusteeship and responsible entity (RE) duties across its Australian fund book.
"We're excited to be working with SG Hiscock and MSC and look forward to growing these partnerships into the future," Mr Jollie said on LinkedIn just days before confirming his departure to InvestorDaily.
"Partnering with SGH and MSC allows us to focus on bringing our global investment capabilities into Australia in response to the increasingly competitive nature of the market. abrdn remains committed to the Australian market through differentiated investment solutions, managed accounts, active ETFs, sustainable investment strategies and digital advice," he added.
As for his next step, Mr Jollie said he will kick things off by taking a break.
"I have some plans which I will share in time," he said, adding that he is certainly not retiring.
"I remain passionate about all things investment, superannuation, retirement, and wealth."
Mr Jollie's career with abrdn spans 23 years (since 1999), including the last 14 years (since 2009) as CEO of abrdn's Australian business.
Previous roles with abrdn included head of distribution, chief operating officer, head of marketing UK, product manager, and head of investment operations.
He played a lead role in numerous corporate/M&A transactions, including the acquisition of Deutsche Asset Management Australia in 2007, the acquisition of Credit Suisse Asset Management Australia in 2009, the merger between Aberdeen Asset Management and Standard Life in 2017, and most recently, the restructure of abrdn's Australia business.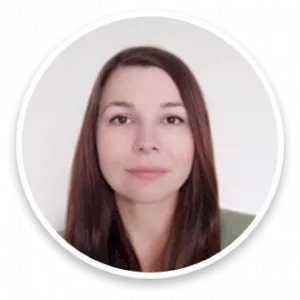 Maja's career in journalism spans well over a decade across finance, business and politics. Now an experienced editor and reporter across all elements of the financial services sector, prior to joining Momentum Media, Maja reported for several established news outlets in Southeast Europe, scrutinising key processes in post-conflict societies.