According to AMP's Shane Oliver, there is plenty of evidence to suggest the Reserve Bank "has already done enough" to slow the economy and bring inflation back to target.
"We are seeing clear evidence of slowing demand in terms of falling real retail sales, falling building approvals, slowing plans for growth in business investment, slowing GDP growth, and early indications of a slowing jobs market," the chief economist said in his market update on Friday.
But while he assessed the RBA should leave rates on hold for several months to allow more time to gauge the impact of past rate hikes, he acknowledged the central bank's tightening bias will very likely persist.
As such, AMP now believes the cash rate will rise to 4.6 per cent.
Continued high inflation and the increasing push for wage growth are expected to put significant pressure on the RBA, especially due to the higher-than-anticipated minimum and award wage hikes, which Dr Oliver said are threatening to take wages growth beyond levels consistent with the inflation target.
"Reflecting this, we are allowing for another 0.25 per cent hike in either July or August and another one in September taking the cash rate to 4.6 per cent," said Dr Oliver.
"As a result, we see the risk of recession as now very high at around 50 per cent."
Consumer spending, he assessed is "almost certain" to slow later this year and into next year as the 4 per cent plus cash rate leads to record-high debt servicing costs as a proportion of household income.
Regarding inflation, Dr Oliver tipped that the May inflation indicator will "likely" show a sharp fall back to 6.0 per cent after April's rebound to 6.8 per cent.
"This could create space for the RBA to skip another rate hike in July and wait till August before moving again," the economist said.
"Note however that the monthly inflation indicator is very volatile and is yet to really prove its usefulness beyond creating more noise for money market traders and something for economists and others to commentate on," he cautioned.
Dr Oliver also tipped that May job vacancy data is likely to show its fourth quarterly fall in a row, suggesting that the jobs market is slowly cooling.
The big four banks have similarly acknowledged there is a high likelihood interest rates could peak at 4.6 per cent.
National Australia Bank (NAB) said on Tuesday it now sees the cash rate peaking at 4.6 per cent, aligning its forecast with Westpac and ANZ that similarly pencilled in two more consecutive rate hikes last week.
In a note, NAB said: "We now see the cash rate rising to 4.6 per cent, and we expect it to remain well into restrictive territory until mid-2024 when the RBA begins to ease back towards neutral".
The big four bank explained increases are likely at the July and August meetings on the back of stubbornly high inflation.
Last week, Westpac too revised its forecasts and pencilled in two 25 basis point hikes – one each in July and August – taking the terminal rate to 4.6 per cent. Similarly, ANZ said that in the wake of the strong May labour force survey, "we now look for the RBA to tighten by 25 bp in July and August".
Much like its peers, CBA has also acknowledged the July board meeting "is live", with the strong May labour force report tilting the decision to 50/50.
Noting it previously favoured one final 25 basis point increase in August, CBA said it will firm up its call after the release of the monthly CPI indicator and retail data for May but hinted that it is now leaning towards two more hikes.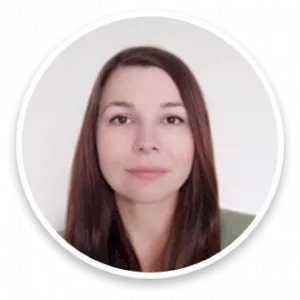 Maja's career in journalism spans well over a decade across finance, business and politics. Now an experienced editor and reporter across all elements of the financial services sector, prior to joining Momentum Media, Maja reported for several established news outlets in Southeast Europe, scrutinising key processes in post-conflict societies.