Magellan Financial Group has disclosed that it experienced $0.5 billion in net outflows during May, all of which belonged in the net retail outflows segment with net institutional flows remaining flat over the month.
In a monthly update released to the ASX on Tuesday, Magellan reported $41.4 billion in FUM as at 31 May, down from $42.7 billion in April.
The fund manager's institutional FUM edged down to $23 billion at the end of May from $23.5 billion a month earlier, while retail FUM dropped from $19.2 billion to $18.4 billion following a slight rebound a month earlier.
Australian equities FUM dropped slightly to $4.4 billion from $4.5 billion. Meanwhile, following slight increases in April, global equities and infrastructure equities returned to losses. Global equities were down from $20.9 billion to $20.4 billion, while infrastructure equities fell to $16.6 billion from $17.3 billion.
The results follow $2.4 billion in net outflows in April and almost $4 billion in March, continuing a long-term trend for the fund manager.
In its half-year results released in February, Magellan noted that its average FUM over the half year ended 31 December 2022 was 52 per cent lower at $53.8 billion. The fund manager ended 2022 with a total of $45.3 billion in FUM.
At the time, Magellan chief executive and chief investment officer David George said while the firm has experienced a period of "accelerated and substantial change" in recent times, "we now have a well-defined and actionable five-year strategy which builds upon the qualities that have made us successful".
Speaking recently on an episode of Relative Return, the new podcast by Momentum Media, Mr George explained that since being appointed to head the fund manager, he has worked on removing the "entrepreneurial attachments" that had previously been key.
Reflecting on periods in Magellan's history, where the firm prioritised "deep research" across the board, including of companies "peripherally" on its radar, Mr George said what he wanted to do is to ensure team interactions happened more frequently.
"We wanted to just make sure that we weren't overdoing it on things that weren't as central and in the portfolio. That creates more space for new ideas and the discussions around those new ideas to move through," Mr George said.
As part of this internal shift, Mr George added "formal monolithic big meetings" are a thing of the past. "More frequent meetings, shorter meetings, sharper meetings" are emblematic of the new Magellan.
"And then move that discussion out onto the floor around the desks between the portfolio managers and the analysts," he said.
"So we made a few adjustments like that, and I've got to say that there's a real embrace of that, number one, but it's turning into more active discussions, and more frequent discussions, and perhaps a little less formality in that in terms of keeping it moving with a lot of energy, and it's showing up in performance," he added.
At the firm's AGM last October, Mr George pledged that Magellan would become a fund manager of global scale once more with $100 billion in FUM after five years.
To hear more from Mr George, tune in to Relative Return here.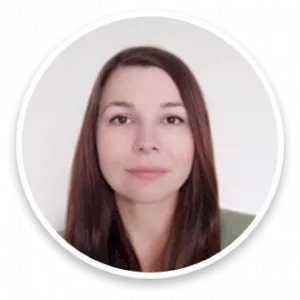 Maja's career in journalism spans well over a decade across finance, business and politics. Now an experienced editor and reporter across all elements of the financial services sector, prior to joining Momentum Media, Maja reported for several established news outlets in Southeast Europe, scrutinising key processes in post-conflict societies.