The Federal Court has concluded proceedings brought against AMP by the Australian Securities and Investments Commission (ASIC) in relation to contraventions concerning the deduction and retention of life insurance premiums and advice service fees from the superannuation accounts of deceased customers.
The court has now ordered that AMP Life and AMP Financial Planning be issued a total monetary penalty of $24 million.
In a statement filed with the ASX, AMP Group general counsel David Cullen said: "AMP apologises to all beneficiaries of those affected by this matter. When we identified the issue in 2018, we reported it to the regulator and worked hard to remediate the estates of affected customers as promptly as possible".
"We have made strong progress in becoming a customer-focused and purpose-led organisation, and this historical matter is not reflective of the AMP we are today. We have made significant changes to our systems and processes in recent years designed to prevent this from recurring. We engaged constructively with ASIC throughout the legal process, and we acknowledge today's judgment and the conclusion of the matter," said Mr Cullen.
In 2018, AMP identified issues with its processes regarding deceased customer accounts and self-reported to the regulator.
In total, AMP said it remediated 10,155 customer accounts a sum of approximately $5.2 million for the period from 2011 to 2019, which included compensation for lost earnings.
The remediation was completed in May 2020.
Responding to the court's order, ASIC published a statement on Friday in which it characterised the misconduct as "a fundamental breach of trust" between a customer and their financial services provider.
"The AMP companies had been notified that these customers had died, and despite this, continued to charge premiums and fees on their super accounts," said ASIC deputy chair Sarah Court.
"Customers, and their beneficiaries, expect financial services providers to have the proper systems in place to ensure, once notified, deceased customers are no longer charged. These systems were inadequate, and customers were let down."
According to the corporate regulator, the AMP companies received over $500,000 in insurance premiums from the superannuation accounts of deceased customers, with at least $350,000 charged between May 2015 and August 2019. Additionally, the AMP companies received over $100,000 in advice fees from deceased customer accounts, with at least $75,000 being charged between May 2015 and August 2019.
Moreover, ASIC reminded that AMP Life Limited and AMP Financial Planning also admitted that they accepted insurance premiums and advice fees even though, at the time they received those fees, there were reasonable grounds for believing that they would not be able to supply the insurance or advice.
In handing down her decision, Justice Hespe described the conduct as "very serious, wrongful behaviour", noting the deceased members affected were vulnerable, obviously unable to monitor their accounts, and were entirely reliant on the representatives of their estates.
"The beneficiaries of those estates involved individuals who may be expected to have been emotionally vulnerable and unlikely to be familiar with the terms of a policy not issued to them or on their behalf."
Justice Hespe further noted the system failures by AMP, stating: "The lack of oversight and executive management awareness of the issue was part of the problem. The culture of the AMP Group assumed no systemic issues. It resulted in a failure to have a process in place that was capable of identifying, investigating and remediating systemic issues for many years. The failure reflects poorly on the defendants."
AMP disclosed that the penalty handed down by the court was fully provisioned for by AMP in its financial statements for the year ended 31 December 2022.
The proceedings were against AMP trustees — AMP Super and NM Super, AMP Financial Planning, AMP Life and AMP Services.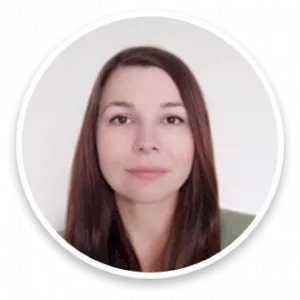 Maja's career in journalism spans well over a decade across finance, business and politics. Now an experienced editor and reporter across all elements of the financial services sector, prior to joining Momentum Media, Maja reported for several established news outlets in Southeast Europe, scrutinising key processes in post-conflict societies.