Ms Hudson, currently chief financial officer of Qantas, will receive a base annual salary of $1.6 million when she takes over from Mr Joyce in November, which is $600,000 less than Mr Joyce's current base salary of $2.2 million. She will be eligible for other compensation including bonuses, which would bring her total pay up to $5.8 million — still well shy of Mr Joyce's total $8.4 million remuneration.
The drop in base salary from Mr Joyce to Ms Hudson is similar to the 24 per cent drop from former chief executive officer Geoff Dixon's salary to Mr Joyce's own initial pay packet when he took over in 2008. Mr Joyce, however, received $2 million base salary to start with, still $400,000 more than Ms Hudson's initial rate of pay.
As noted in The Sydney Morning Herald, Mr Joyce, having deferred his long-term incentives for the past three years, will also be eligible for $15.2 million in end-of-financial-year bonuses this year, as well as almost 700,000 Qantas shares worth $4 million and up to $4.5 million in short-term bonuses.
Ms Hudson, who was announced as Mr Joyce's successor last week, beat off stiff competition for the biggest job in Australian aviation, with rivals rumoured to have included the upcoming head of Project Sunrise, Cameron Wallace, new Jetstar CEO Stephanie Tully, and Virgin CEO Jayne Hrdlicka.
"A lot of thought has gone into this succession, and the board had a number of high-quality candidates to consider, both internally and externally," said chairman Richard Goyder.
"Vanessa has a deep understanding of this business after almost three decades in a range of roles both onshore and offshore, across commercial, customer and finance. She has a huge amount of airline experience, and she's an outstanding leader."
Ms Hudson will continue in her current role while also being "CEO designate" and joining the board.
She said it was an "absolute honour" to be asked to lead the national carrier.
"This is an exceptional company full of incredibly talented people, and it's very well positioned for the future. My focus will be delivering for those we rely on and who rely on us — our customers, our employees, our shareholders and the communities we serve."
On occasion of her appointment, chairman Richard Goyder said: "For the past five years, Vanessa has had a direct hand in shaping our strategy as a member of the Group Management Committee, and her handling of the finance and treasury portfolio during the COVID crisis was outstanding. She also led the fleet selection process in 2022 for the renewal of our domestic jet aircraft over the next decade.
"This transition is happening at a time when the Qantas Group is extremely well positioned. We have a clear strategy, a strong balance sheet and record profitability that supports a pipeline of investment for customers, opportunities for our people and returns to shareholders."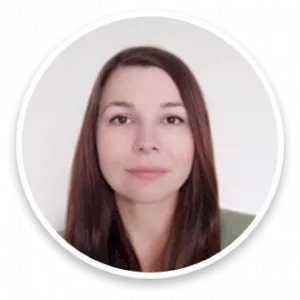 Maja's career in journalism spans well over a decade across finance, business and politics. Now an experienced editor and reporter across all elements of the financial services sector, prior to joining Momentum Media, Maja reported for several established news outlets in Southeast Europe, scrutinising key processes in post-conflict societies.