On Wednesday, the receivers appointed to Sargon, Chris Hill and Daniel Walley of PwC, were reported to secure Sargon's holdings in Sequoia, representing a 19 per cent stake of the total ordinary shares. 
The shares were estimated to be worth approximately $4.6 million, based on Tuesday's closing price of 20 cents per share. 
The PwC receivers had been appointed by superannuation services fintech OneVue, which called them in on Tuesday over an outstanding $31 million from Sargon, for its sale of super trustee service provider Diversa Trustees.
Following one of the company's creditors, Taiping Trustees, appointing receivers last week over debt facilities it had provided, Sargon's directors called in voluntary administrators, Stewart McCallum and Adam Nikitins from EY for a number of its subsidiaries. 
A creditor's meeting is set to take place in mid-February. EY said there would be no further comment at this time.
The companies under voluntary administration are: RE Holdco, RSE Holdco, Sargon Services, SC Australian Holdings, Sargon CT Holdings, Sargon International Holdings, Sargon Superannuation Holdings SPV and Sargon Superannuation Holdings.
Sargon reported the purpose of the voluntary administrators taking control of its companies is to protect the value of their business, employees and the group's collective intellectual property.
However, Sargon's other businesses such as Tidswell Financial Services, Diversa Trustees, Sargon CT, CCSL, Madison Financial Group and Sargon NZ were discerned as not being placed in voluntary administration.
At the same time, Sargon chief executive and co-founder Mr Kingston has stepped down from the board of his other company he founded, business consulting group Trimantium GrowthOps (GrowthOps).
GrowthOps has had a number of Sargon entities as clients, telling shareholders on Thursday it is still owed an amount below $1.8 million. It said is in the process of determining whether any or all of the outstanding amounts are recoverable. 
In a statement to the ASX, the company said Mr Kingston's resignation had followed a "successful transition of the new board and management appointed" on 13 October. 
Mr Kingston's role had transferred to non-executive director in October, after he had been a member of the board and managing director since GrowthOps had completed its initial public offering on the ASX in March 2018.
He is also the founder and chairman of Trimantium Capital and a partner at asset manager Dragonfire. Among other credentials listed on the Sargon website, he was a director of LaunchVic, the Victorian government's start-up incubator, as well as founder and president of private social networking group Henley Club.
Sargon's management, board of directors and staff across its trustees and licensees have remained in place, with the group reporting its operational capability has been maintained.
Co-founder also allegedly owed
Towards the end of January, former Sargon co-founder Aron D'Souza was reported to begin legal action against Mr Kingston – for allegedly failing to pay him instalments worth $2 million after he sold out of the company last year.
Mr D'Souza was executive chairman of the company's first product, Good Super, which it claimed to be Australia's first social impact superannuation fund. 
He and Mr Kingston founded the retail fund in 2013. It offered ethical investment options that screen out companies involved in tobacco, weapons, gambling, alcohol, pornography and human rights abuses. It reported being in partnership with fund managers at ANZ, AMP, Perpetual, Social Ventures Australia and Triodos.
Mr D'Souza however has not been an employee of Sargon since October and has not been a director or shareholder since July.
According to his website, he is the honorary consul of the of the republic of Moldova and the editor of legal philosophy publication Journal Jurisprudence.
Trouble with the regulators
ASIC commenced action in the Federal Court against Sargon company Tidswell and its Australian financial service licensee ZIB Financial (ZIB) last year, around their promotion of the MobiSuper Fund. It claimed there had been false and misleading statements about super, insurance products and services.
In 2018, Tidswell and investment fintech Spaceship each paid a $12,600 penalty for infringement notices issued by ASIC – the regulator had been concerned about misleading claims around the investment philosophy of Spaceship Super Fund's GrowthX portfolio, made on the fund's website in 2017.
Tidswell was the trustee of the fund and Spaceship was the promoter. The fund had claimed it would "fight" to get the "very best assets" in consumers' portfolios, even though 79 per cent of it was invested in index-tracking funds, involving no qualitative analysis of the underlying companies.
In 2015, organisations associated with the Good Fund came into trouble. ASIC fined Equity Trustees, a trustee responsible for issuing interests in the Good Super fund, along with Como Financial Services, the promoter of the fund.
Both companies each copped $20,440 penalties for misleading conduct – the Good Super website was said to offer to locate consumers' lost super, and then ask consumers to elect whether to transfer all or some of the super accounts found at the time they applied to join the fund. 
However, the online search found not only "lost super" but located all super accounts, including those that were active. The website was also said to not provide relevant warnings around the rollover of super benefits from existing accounts into a new Good Super account.
Como had been engaged by Equity Trustees to provide marketing and promotional services, including the provision of the Good Super website.
In the 2019 Mobi case, ASIC had claimed the fund had done something similar: offering an obligation-free "lost super" search to consumers through internet advertising campaigns with the primary objective to get consumers to join the fund and roll their other super balances into Mobi-promoted products.
It was also said to use a general advice model to promote the fund, without regard for consumers' best interests and in marketing calls to customers, Mobi staff were said to make misleading claims about fee savings and equivalent insurance cover.  
Sargon also bought advice dealer group Madison Financial Group in 2018.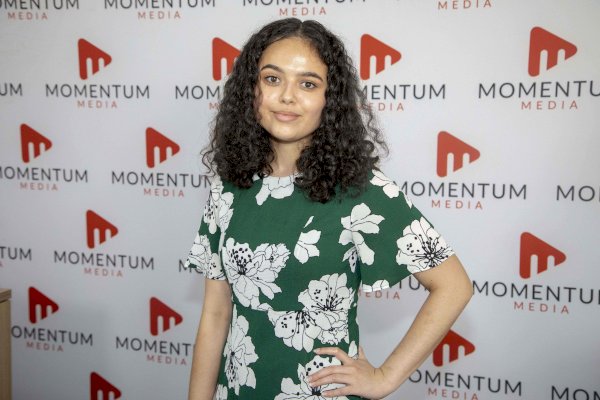 Sarah Simpkins is a journalist at Momentum Media, reporting primarily on banking, financial services and wealth. 

Prior to joining the team in 2018, Sarah worked in trade media and produced stories for a current affairs program on community radio. 

You can contact her on [email protected].