NAB alerted the market it would make its exit in 2035 last week, angering both sides of the climate change debate. Acting chief executive Philip Chronican denied the move was a result of activists pressuring the bank.
CBA earlier this year said it would be leaving thermal coal by 2030. 
But for ANZ, Mr Elliott told the parliamentary economics committee on Friday a deadline to pull out of coal would not be "necessarily helpful."
He insisted the bank has retained its exposure to the sector largely because it is a multinational corporation with different businesses all holding stakes, but while it doesn't "have a strategy to go and aggressively grow fossil fuels," Mr Elliott admitted it is "not trying to shrink them either."
"Like any industry, we assess the risk profile. We look to the future. We think about the risks. We think about how our customers will deal with that change," he commented.
"We think about social attitudes to it. We think about the regulatory risk. We think about all of those things and make an assessment: 'Is this an industry we want to bank more or less of?' 
"What we have said is – and since I've been CEO we've said – that we would expect that, over time, our exposure to thermal coal will reduce. It has reduced by about 50 per cent since I became CEO. It hasn't been a straight line. It kind of goes up and down. But it's down significantly."
While ANZ's exposure to fossil fuels is down on five years ago, it did increase from the last 12 months.
The bank's exposure to the resources sector has increased, principally in oil and gas along with the renewable space, as noted by ANZ chief risk officer Kevin Corbally. ANZ's exposure to thermal coal stayed largely consistent year-on-year.
Labor MP Andrew Leigh asked Mr Elliott if the bank doesn't have a tangible target for leaving coal because of its engagement with mining company Whitehaven Coal.
Mr Elliott responded the bank would be assisting its top 100 emitting customers, "generally large industrial companies" including firms in the energy sector, with transitioning over time. 
"We have a number of customers. Our exposure to thermal coal is not significant; it's less than $1 billion today. It will continue to bounce around. But, over time, what we are doing is working with our customers around their transition plans," Mr Elliott said. 
"We believe that there needs to be a transition in the energy industry. We see that just purely from a prudent bank approach. We're increasing our exposure in the renewable sector and in the transitional fuels like gas. So we see it as an inevitable outcome."
ANZ's total fossil fuel exposure is about 0.8 per cent of its balance sheet, according to Mr Elliott. 
"There are little moves around, partly because our businesses are also, unlike many of our peers, much more global businesses," he said.
"Much of that exposure is not in Australia, so those things move around because of foreign exchange. The mere fact the Australian dollar is lower today has meant that, in Australian dollar terms, our exposure will have gone up."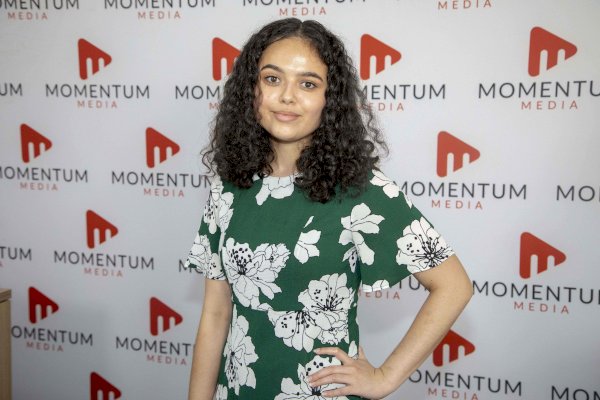 Sarah Simpkins is a journalist at Momentum Media, reporting primarily on banking, financial services and wealth. 

Prior to joining the team in 2018, Sarah worked in trade media and produced stories for a current affairs program on community radio. 

You can contact her on [email protected].