Back in September, the Apollo Communications Australian Top 50 CEO Report found that only 13 per cent of Australians trust chief executives. 
Given the numerous scandals that have plagued the financial services industry in recent years, culminating in the royal commission, it's safe to say that the culture of corporate Australia is ripe for a new approach to leadership. 
Former US Navy SEALs Jocko Willink and Leif Babin are heading to Australia next month to deliver their first international Muster event. For those of you not familiar with these two, be prepared for a very different kind of conference. One that requires an alarm clock and a good pair of running shoes. 
Mr Willink is fast becoming a household name thanks to his hugely popular podcast, simply titled "The Jocko Podcast", which he hosts weekly with his close friend Echo Charles.
During his time with the SEALs, Mr Willink led SEAL Team Three's Task Unit Bruiser during the Battle of Ramadi alongside platoon commander Mr Babin. After retiring from the US Navy, the pair founded Echelon Front, a leadership consulting company that helps others build their own high-performance teams.
But these soldiers bring far more than the typical inspirational speaker. Their infamous Muster event, which will be coming to Sydney in December, is a two-day intensive leadership training course.
After an evening meet and greet on day 1, the real work begins at 4:45am on the second day with a grueling PT session with these retired Navy SEALs.
The conference sessions begin from 8am and run through until 5pm.
The third day starts bright and early once again at 4:45am with more physical training, followed by a full day of leadership coaching and exercises in self-assessment and how to overcome defeat. 
Mr Willink and his podcast co-host Mr Charles will deliver an introduction to Brazilian jiu-jitsu on the evening of the final day.
"We're looking forward to engaging with leaders from across the region in Australia. The leadership principles of Extreme Ownership are not unique to the US military, they are universal," said Mr Babin, co-author of Extreme Ownership and the follow-up book, The Dichotomy of Leadership.
Mr Willink says leadership is the most important thing on the battlefield, in business, and in life.
"We teach pragmatic skills that will bring results in everything you do. We will see you there," he said.
This is the ninth and first international Muster event. It will be held at the Hyatt Regency in Sydney from 4 December. 
For details and registration, visit https://echelonfront.com/muster-009/.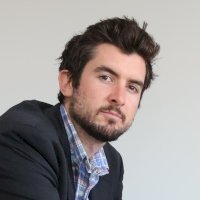 James Mitchell is the editor of the Wealth and Wellness suite of platforms at Momentum Media including Investor Daily, ifa, Fintech Business, Adviser Innovation and Wellness Daily.