Centuria posted an operating net profit after tax of $45.7 million for the full year, slightly increasing by 1 per cent from FY18. Its statutory profit after tax came to $50.9 million, down by 10 per cent from the prior year. 
The group produced a revenue of $116 million for the year, down by 14 per cent from the prior year, although the company noted new accounting standards had been applied to its increasing co-investment stakes in the CMA and CIP REITs, which had not been previously equity accounted.
The group's co-investments segment raised its operating profit after tax by 24 per cent to $14.5 million for the year, while its investment bonds management division sunk by 30 per cent to $2.4 million. The property funds management side slipped by 3 per cent to $33.1 million.
John McBain, joint CEO of Centuria said the group had maintained its growth strategy through increased real estate acquisitions and its entry into the healthcare real estate sector. 
In May the group acquired a 63 per cent interest in healthcare real estate funds manager Heathley, which will be renamed Centuria Heathley after its transaction is settled. The sale is anticipated to be completed by the end of August.  
Assets under management grew by 27 per cent to $6.2 billion. Real estate assets grew by 33 per cent to $5.3 billion.
"Centuria's footprint has grown substantially through FY19 with a market capitalisation of over $750 million and recording an FY19 total securityholder return of 34 per cent," Mr McBain said.
"We anticipate that Centuria Capital will qualify for inclusion in the S&P ASX300 index in the current quarter. 
"Moreover, our funds management platform is well positioned in the attractive office, industrial and healthcare real estate sectors and we expect continued healthy growth in these markets through FY20."
Recurring revenues accounted for 77 per cent of total group revenues in the year.
Centuria launched its new LifeGoals funds management platform during the second half of the year, with the product providing investment bond options to a range of investor profiles. The group expects the product will generate growing investor and adviser group interest in the coming year.
"Centuria remains focused on building a strong funds management platform aligned to the commercial, industrial and healthcare real estate sectors as well as continuing to build its investment bond business," Mr McBain said.
"Centuria's suite of investment options are positioned to offer very attractive spreads for its investors in an investment universe where prolonged low interest rates and decreasing term deposits are a dominating factor. 
"We continue to assess transaction opportunities that will complement the existing platform, using our expanded balance sheet and increased scale to generate further growth opportunities."
Operating earnings per share came to 12.7 cents for the year, down from 16.3 cents the year before.
The company has forecast a distribution guidance of 9.7 cents per stapled security, 4.9 per cent up from FY19's 9.25 cents per share.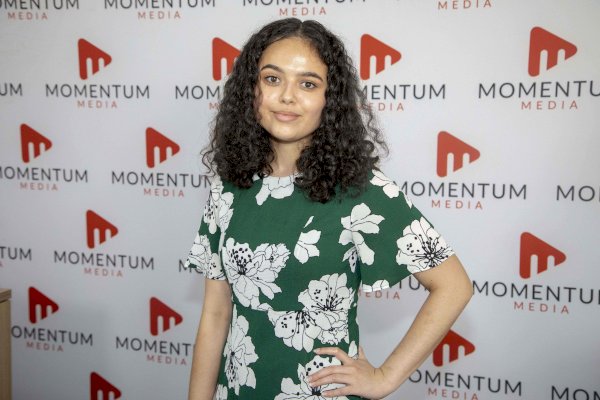 Sarah Simpkins is a journalist at Momentum Media, reporting primarily on banking, financial services and wealth. 

Prior to joining the team in 2018, Sarah worked in trade media and produced stories for a current affairs program on community radio. 

You can contact her on [email protected].